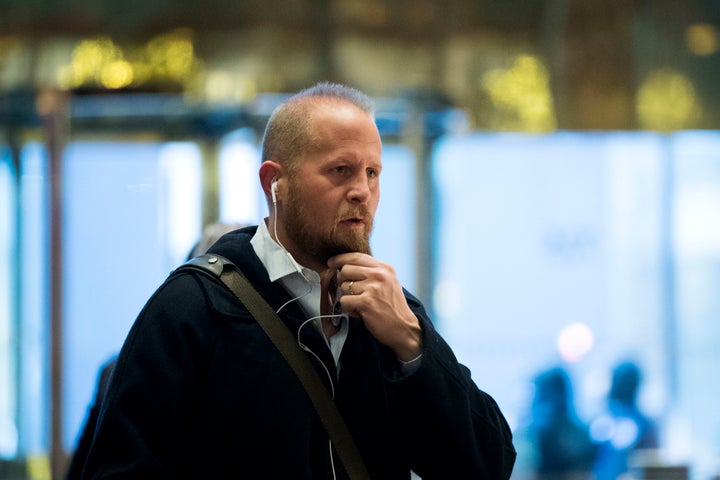 Brad Parscale, President Donald Trump's freshly appointed 2020 campaign manager, is reportedly connected to a sketchy company with ties to a felon who tried to bribe FBI agents posing as hedge fund managers, according to an Associated Press investigation.
Trump named Parscale to lead his re-election campaign bid on Tuesday. The marketing entrepreneur was a key player in Trump's 2016 presidential campaign, when he worked as a digital director. Political experts often point to Parscale as an essential element in the Trump campaign's success in 2016, specifically referring to the digital expert's use of Facebook ads.
Parscale's relationship with Trump began when he started designing websites for the Trump family's various companies. Eventually, during the 2016 campaign, Pascale became one of the few people with the privilege of tweeting on Trump's behalf from the president's own Twitter account, Bloomberg reported in 2016.
The AP's report, published Tuesday, found that Parscale sold his web development company, Giles-Parscale, in August for $9 million to CloudCommerce Inc., which is listed as a penny stock (traded apart from the major exchanges and at a very low price) and hasn't been profitable "in nearly a decade." After the acquisition, Parscale was appointed to CloudCommerce's board of directors.
Read the full Associated Press investigation here.
According to a recent quarterly earnings report obtained by the AP, the company has $107,000 in funds, but has spent more than $19 million in investor money since 1999.
The company has repeatedly changed its corporate name and lines of business, according to the AP.
In 2006, a chief executive for CloudCommerce's predecessor was caught attempting to bribe undercover FBI agents posing as hedge fund managers who wanted to buy stocks of Roaming Messenger, a former name of the company, without telling their clients, the AP reported.
The executive, Jonathan Lei, entered a plea agreement on one count of conspiracy to commit securities fraud, according to the AP. While Lei was sentenced to five years of probation and was barred from being involved with publicly traded companies, he reportedly maintained his ownership stake in the company for years.
Popular in the Community