The entire awards season has been leading up to this ... super-exes Brad Pitt and Jennifer Aniston finally reuniting all these years later.
Pitt and Aniston both took home trophies at 2020 Screen Actors Guild Awards on Sunday night for their respective roles in "Once Upon a Time in Hollywood" and "The Morning Show."
But let's be honest ― it was their backstage interaction that got social media longing for the early 2000s when life was simple, "Friends" was still on the air and everyone believed this very blond and very famous duo had a forever type of love.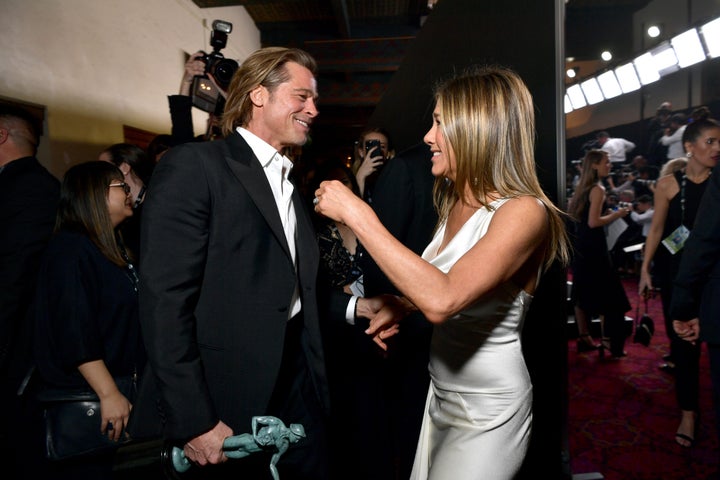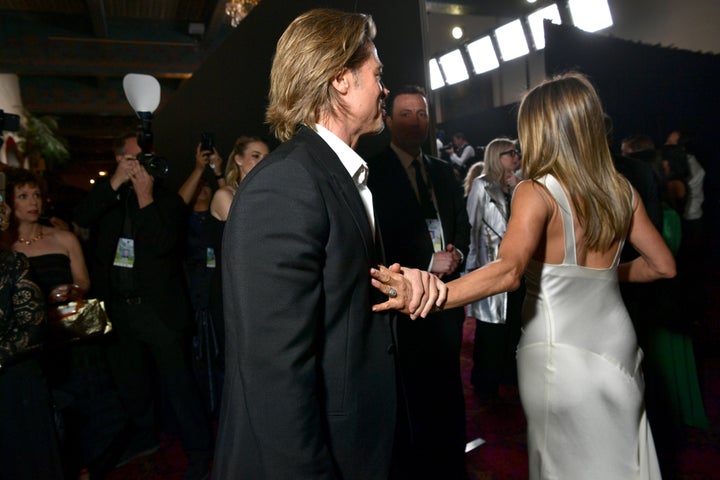 The two were married from 2000 to 2005 and became one of the most beloved A-list pairings in history. They've both since remarried and divorced another set of famous spouses ― Angelina Jolie and Justin Theroux ― but fans have continued to keep hope alive that they'd get back together one day.
Many watching along were taken back by just how comforting it was to see Pitt and Aniston together again.
Others just couldn't keep the lid on their enthusiasm after seeing Pitt and Aniston in the same room.
And, of course, we weren't going to make it through the night without one some "Friends" joke.
Popular in the Community