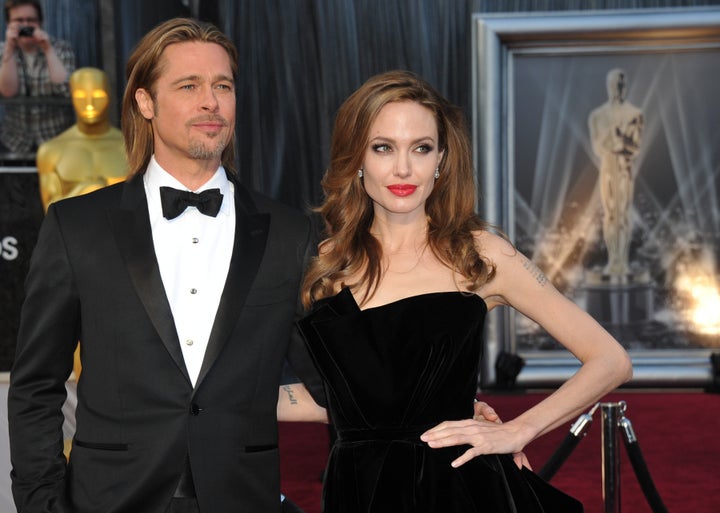 Fingers typing on the Internet came to an abrupt halt on Friday afternoon when Us Weekly released a statement from a jewelry designer saying he had designed an engagement ring for Brad Pitt to give to Angelina Jolie. Jaws dropped! There were audible gasps! (Okay, around our office, anyway.)
Brangelina have been dating since 2005, when Pitt famously divorced Jennifer Aniston and quietly started dating Jolie, although most people would argue those two acts happened in reverse order.
In the past seven years, Brad and Angie have parented six kids and netted a ton of red carpet highlights and lowlights. They began their relationship with a lot of leather jackets -- and a clean-shaven Brad. But as time went on, the couple's look became more free-flowing and international, as Brad let his famous hair and beard grow and Angelina sported some dazzling maternity wear.
Check out the couple's style evolution below! We can't wait to see Angie's wedding dress.