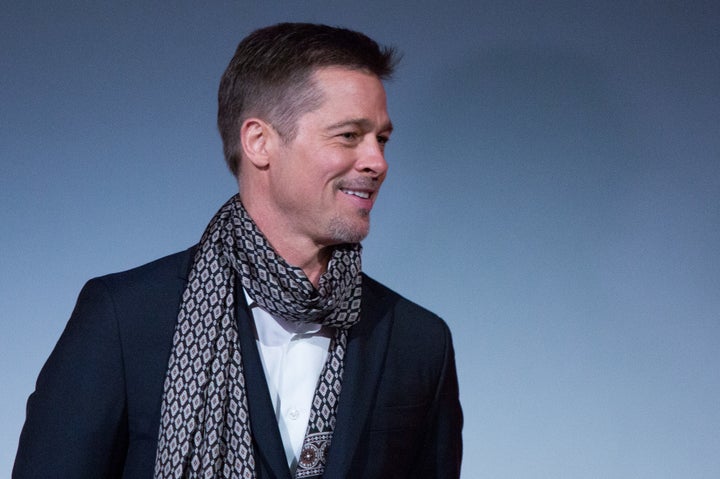 It would be amazing if the first therapist you spoke to was the perfect fit, but it doesn't always out that way. Just ask Brad Pitt.
The actor recently opened up to GQ Style about seeking professional support, where he revealed that he saw multiple people before finding one that worked.
"You know, I just started therapy," Pitt said. "I love it, I love it. I went through two therapists to get to the right one."
Pitt also talked about giving up alcohol and about how the process of therapy allows him to do some inner reflection.
"I think I spent a lot of time avoiding feelings," Pitt said. "And now I have no time left for that."
What makes Pitt's testimony so refreshing is the fact that he acknowledged a very real problem people experience when they first seek help: Sometimes you just don't click with the professional. And that can impede the recovery process.
"There's work that needs to be done [from the outset] to help ensure that somebody's the right fit," Liana Georgoulis, a clinical psychologist and director of Coast Psychological Services in Los Angeles, told HuffPost.
This likely means you'll need to shop around, much like what Pitt did. Here are a few things to keep in mind when you're looking for the right therapist:
Know what you want to get out of therapy.
Be upfront with potential therapists about what your goals are and what you want from the interaction, Georgoulis advised.
You can do this straight away by asking if he or she specializes in your particular issue. If they do, go deeper: Ask how long he or she has been working on that condition and what percentage of his or her client base has your same problem. Questions like this help you find professionals who truly understand your issue.
Ask about treatment methods.
Studies show that certain therapeutic methods work better for some conditions more than others. No treatment plan is "one size fits all."
"Someone who is clearly suffering with a psychiatric condition wants to know that the person they're working with knows the research and knows what is most likely to be effective in helping them reduce their symptoms and feel better," Georgoulis said.
She encourages people to ask therapists what kind of work will be done. For example, certain conditions respond very well to cognitive behavioral therapy (a type of talk therapy focused on becoming aware of negative thoughts), Georgoulis said. Other conditions might do well with a combination of medication and talk therapy; some might depend on learning mindfulness-based techniques.
Explore your connection.
A positive therapist-patient relationship is vital to making therapy work. In fact, some experts argue it's the most important factor: The right therapist with will jibe with your personality, and you'll begin to think differently just from that interaction. Make sure you feel comfortable and click with the person you're seeing.
Pitt's statement on therapy is sage advice: Don't rest until you've found the right person to help you. And if you're not talking to right person, break up with them.
As part of May's Mental Health Awareness Month, we're focusing on treatment and the stigma around getting help. Check out our coverage here and share your story at strongertogether@huffingtonpost.com.