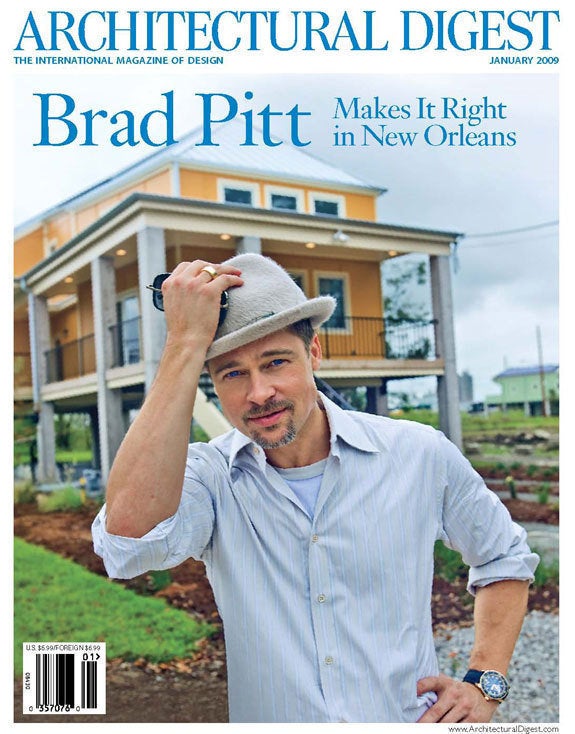 Actor Brad Pitt fell in love with New Orleans in the early 1990's while filming Interview with the Vampire. "New Orleans has its own mind...its own thing. It has a real spirit. It's the most authentic of all American cities." In its January '09 issue, Architectural Digest catches up with Pitt when he returns to welcome Katrina victim Gloria Guy back to her new home built by the actor's Make It Right Foundation.
A year after the New Orleans storm, Pitt was horrified at the lack of progress in repairing the damage it wreaked, especially in the devastated African-American populated Lower Ninth Ward. "I couldn't believe nothing was going on. I recalled the pictures of people on roofs, begging for help and I couldn't believe that this was our America."
Determined to put his dual passions for architecture and environmentally-sound development to work, he and several partners started the Make It Right Foundation, whose aim is to build 150 homes for residents of the lower Ninth Ward - one of the hardest hit during the '05 hurricane. He invited architects from around the globe to New Orleans to submit sustainable - and affordable housing solutions. Pitt convened a meeting with the architects, residents and community leaders to establish guidelines for rebuilding the neighborhood. "I never had any idea that so many people would show up for this. The model works and it's replicable."
Although many thought the Lower Ninth Ward should be abandoned because its land was below sea level, Pitt argued that other wards - some populated by white and middle class were on lower ground and nobody suggested abandonment there. "It seems to me that this is about fairness. We may have been designed equal, but we certainly weren't born equal. I feel great happiness whenever we level the playing field."
Six of the originally-planned 150 homes have already been built through the Foundation. Looking to the future, Pitt believes Make It Right is a model for projects around the world. "We've cracked something here...these houses redefine affordable housing...this is a proving ground for a bigger idea that could work globally. This project is not mine anymore. It's so beyond me."
But the day AD talked to Pitt, the day he helped Gloria Guy and her family move back in, crystallized why he put his passions and his celebrity behind the Foundation he created. "You have no idea," he says, "what a high it is for me to see the delight on people's faces when they see how these homes work."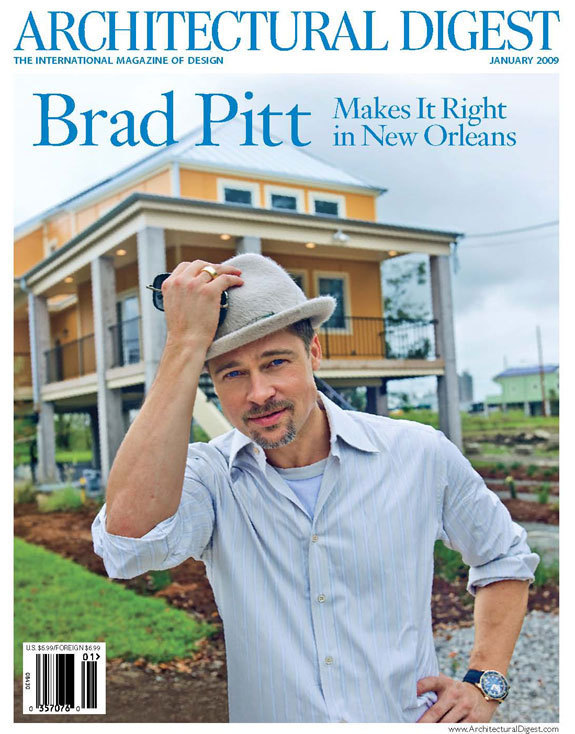 Popular in the Community