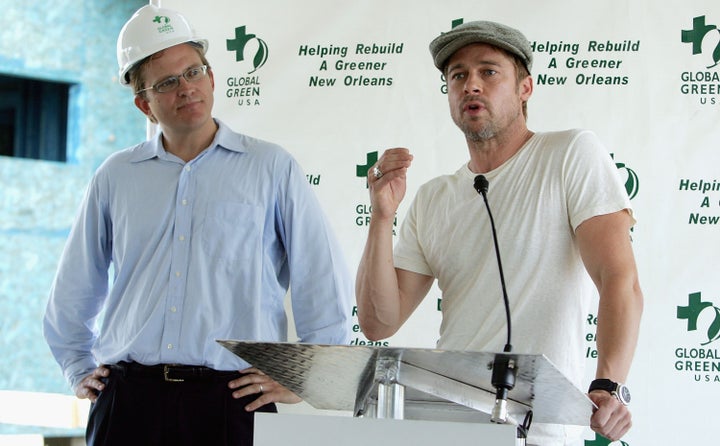 Brad Pitt has harsh words for BP in Spike Lee's new documentary about New Orleans.
'If God Is Willing and Da Creek Don't Rise' is a four-hour followup to Lee's 2006 film 'When the Levees Broke: A Requiem in Four Acts.'
Lee landed an interview with Pitt, who owns a home in New Orleans with partner Angelina Jolie and whose Make It Right organization has built homes post-Katrina.
Reflecting on those responsible for the oil spill, Pitt can barely contain his contempt.

"I was never for the death penalty before," he says. "I am willing to look at it again."
The film premieres Monday night on HBO.
Popular in the Community