Things had been going really well for Brad Pitt this fall, with glamorous film festival appearances, Oscar buzz and even some real-life heroics in Scotland. So, leave it to that never-ending thorn in his side -- his former marriage to Jennifer Aniston -- to complicate things.
Appearing on the cover of the upcoming Parade Magazine, he seems less than positive about his ex-wife in a number of quotes made available ahead of time from the article.
"I spent the '90s trying to hide out, trying to duck the full celebrity cacophony. I started to get sick of myself sitting on a couch, holding a joint, hiding out," he tells the magazine. "It started feeling pathetic. It became very clear to me that I was intent on trying to find a movie about an interesting life, but I wasn't living an interesting life myself. I think that my marriage [to Aniston] had something to do with it. Trying to pretend the marriage was something that it wasn't."
Before the magazine even hits newsstands, Pitt has released a statement to try to pre-empt the controversy, saying that he was taken out of context, and that his career was truly the issue.
"It grieves me that this was interpreted this way," he says. "Jen is an incredibly giving, loving, and hilarious woman who remains my friend. It is an important relationship I value greatly. The point I was trying to make is not that Jen was dull, but that I was becoming dull to myself – and that, I am responsible for."
"I am miserable. Six months in the f*cking dark. Contact lenses, makeup, I'm playing the bitch role…" he said about the "Interview with a Vampire" shoot. "One day, it broke me… I called David Geffen, who was a producer… I said, 'David, I can't do this anymore. I can't do it. How much will it take to get me out?' And he goes, very calmly, 'Forty million dollars.'"
In happier remarks, Pitt glows about his current partner and the mother of his children, Angelina Jolie.
"I put much more emphasis on being a satisfied man," he tells Parade. "I'm satisfied with making true choices and finding the woman I love, Angie, and building a family that I love so much. A family is a risky venture, because the greater the love, the greater the loss. … That's the trade-off. But I'll take it all."
Pitt stars in the upcoming "Moneyball," the critical darling that is earning raves from baseball fans -- it's about Oakland A's general manager Billy Beane -- and film reviewers alike.
PHOTOS: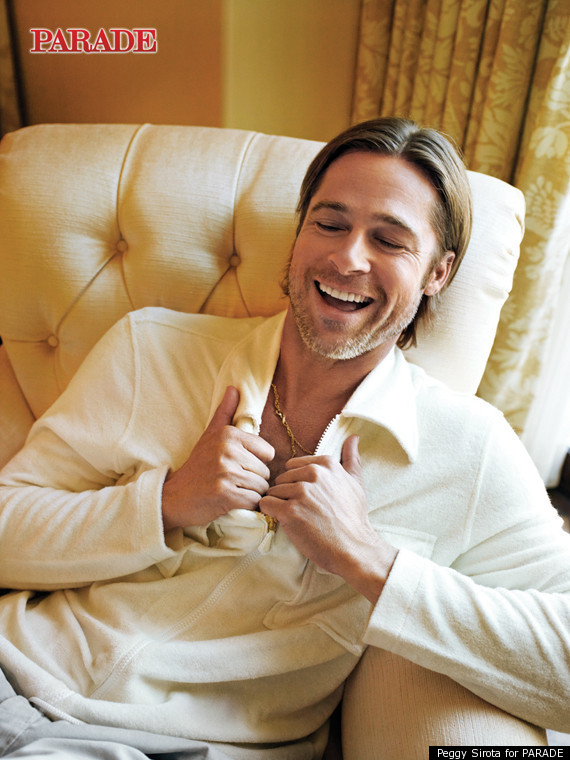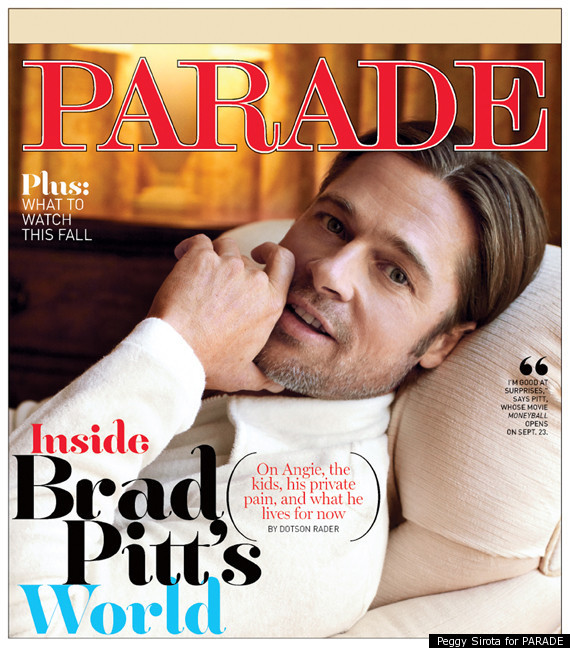 Support HuffPost
The Stakes Have Never Been Higher
Related
Popular in the Community