 Brad Pitt, John Legend, Russell Simmons, Danny Glover and filmaker Eugene Jarecki released joint statements in praise of President Barack Obama's evolution on the enforcement of marijuana legislation on Wednesday, agreeing with Obama's assertion that "we've got bigger fish to fry."
Pitt and company -- executive producers of the Jarecki-directed film "The House I Live In" -- released the following statement:
President Obama should be commended for expressing the will of the people in Colorado and Washington. Our jails are overburdened with nonviolent drug users in this country, too often serving harsher sentences than violent criminals. This defies all common and economic sense. The President's statement reflects a saner and more sensible drug policy, and a step away from the decades long failed war on drugs
"The House I Live In" is an award-winning documentary that urges reforms to drug laws, with a particular focus on sentencing. Jarecki himself released the following statement:
"I applaud Obama for respecting the people's vote in Colorado and Washington. Many non-violent offenders have substance abuse problems that would be better served by public health policy solutions than excessively severe criminal justice approaches that have over forty years demonstrated their total wrongheadedness. We need to shift the paradigm for the war on drugs away from the ideology of 'tough on crime' toward being 'smart on crime.' This means a shift away from industrial mass incarceration of the nonviolent toward treatment, education, and rehabilitation."
Though Obama told Barbara Walters he believes that "it would not make sense for us to see a top priority as going after recreational users in states that have determined that it's legal," critics point to his administration's aggressive crackdown on California's medical marijuana industry as evidence the president's pot rhetoric doesn't always match Drug Enforcement Agency directives. Medical marijuana is legal under California law.
Tom Angell, chairman of Marijuana Majority, told HuffPost that Obama's statements aren't all they're made out to be. "The president's statement about not targeting individual marijuana users doesn't mark a shift in policy," Angell said. "The federal government rarely goes after individual users. The real question is whether the Obama administration will try to prevent voter-approved marijuana sales systems from being enacted or if they will force individual users to buy marijuana from the black market, where much of the profits go to cartels and gangs that kill people."
Still, even critics of Obama's comments find some room for optimism. "One positive thing to take away from the president's comments is is that he couched his opposition to marijuana legalization by saying he doesn't support it 'at this point,'" Angell noted. "That could indicate his position on this issue may 'evolve' to catch up with the majority of voters who now support letting states set their own marijuana laws, not unlike how his position on marriage equality 'evolved' as it became clear the what direction the public was moving in."
Simmons and Legend also released additional statements. Here's Simmons':
"Not only has the war on drugs been a failure for all Americans, but the numbers show it has overwhelmingly targeted Black and Latino populations, and the poor. I commend the President for keeping his eye on the prize by focusing on our top priorities, and hope he will continue to demonstrate leadership in driving valuable federal resources away from the senseless incarceration of nonviolent drug users toward schools, true public safety, and serious health solutions to what is, after all, a public health matter and not a criminal one."
And, last but not least, Legend's:
"A sea of change is happening in the drug war. As executive producer of 'The House I Live In,' I am happy to see these important first steps in Colorado and Washington supported by the President. But we all must remain vigilant since the fight to end the war on drugs is ongoing and significant work remains to be done to arrive at a compassionate, sane and effective approach to the nation's drug problem."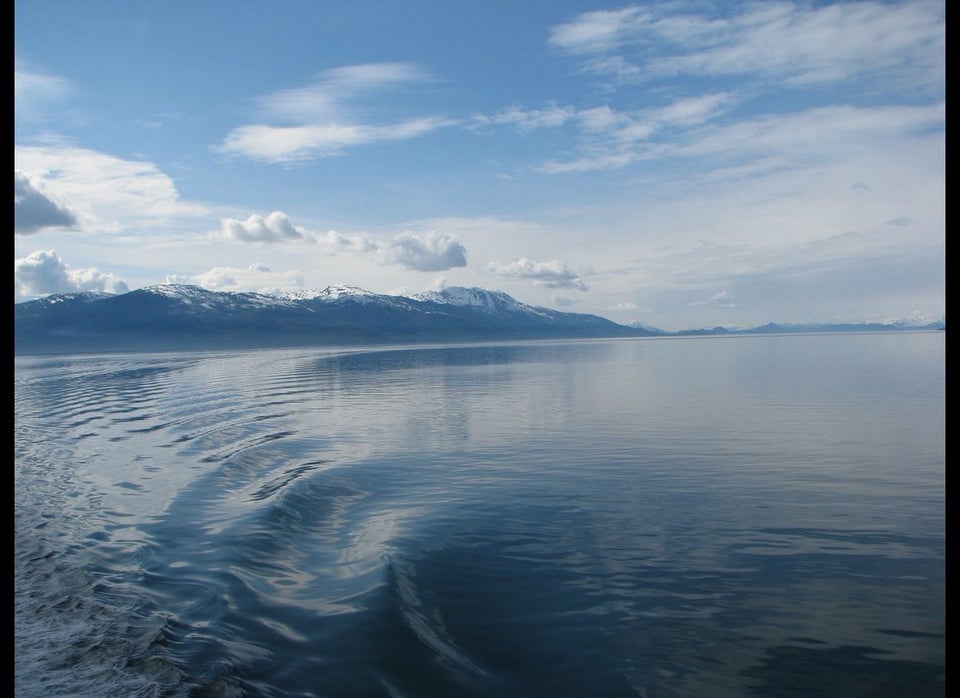 Legal Marijuana Across The U.S.
Popular in the Community