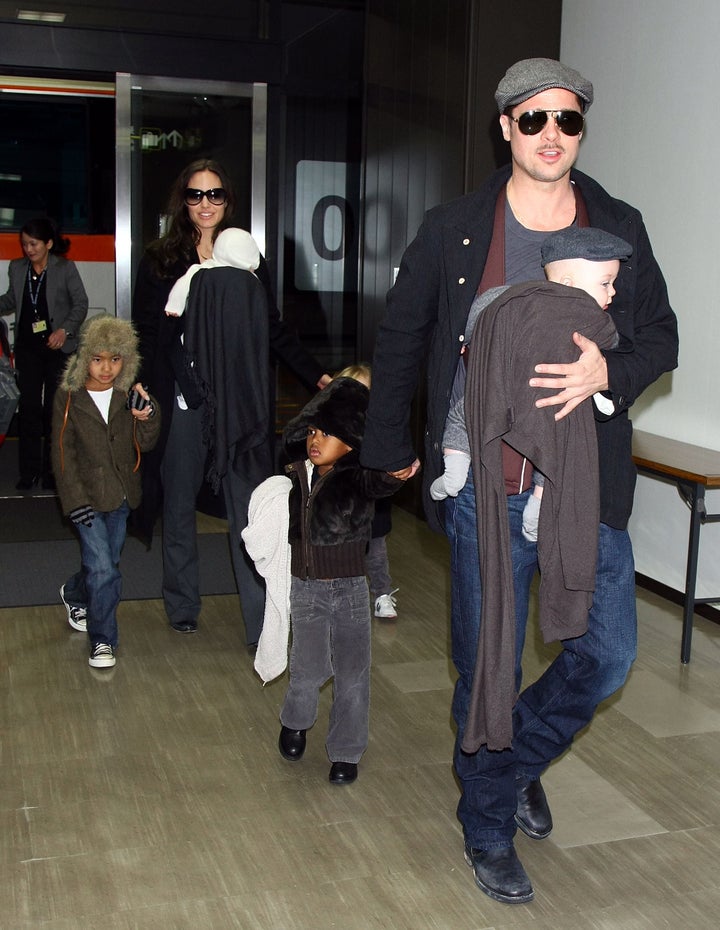 With his new movie "Moneyball" soon in theaters, Brad Pitt has been opening up to the press about what they want to know about most: his family.
The magazine asked Pitt why he and Jolie haven't chosen to adopt any American children who need a home.
Pitt told Parade, "I can't place the importance of one child over that of any other. I have seen children suffer far beyond what we experience in America -- like out oldest daughter [Zahara]." If she had not been adopted, Pitt said, "I know she would not be alive. I know what care was available to her and it was nil. I cannot imagine life without her."
Pitt told the magazine he doesn't see America as separate from countries they've adopted children from. "We've got to start looking at things differently," he said. "This mentality of 'Our team's better than yours' ... My kids don't see those diving lines, and I don't want to either."
Jolie adopted Zahara, who is now 6, when she was just six months old. She had lost her parents to AIDS, and it was not certain if she had the virus as well. Jolie told CNN in 2005 that there was a fear Zahara had HIV, but it was explained to her that in the United States, it wouldn't be a death sentence.
"Which is also saying to me, because she's in an area where she's poor, now she can live because she's not in an area where she can't access medicine," she explained, though Zahara did test HIV negative.
Zahara was a welcome addition to the family which included Maddox, now 10, who Jolie also adopted from Cambodia in 2002. Together with Pitt she adopted Pax, now 7, from Vietnam in 2007, and the couple had three biological children together: Shiloh, now 5, and three-year-old twins Knox and Vivienne.

Related
Popular in the Community