Brad Pitt and Angelina Jolie stepped out to the Paris premiere of "Megamind" on Monday night and although Angie looked smashing as always, it was Mr. Pitt who stole the style spotlight in a pair of leather cargo pants by Julius Sheep.
Okay, so we're not sure they're leather -- they could be PVC (save the animals) -- but there is definite pocket action and some bunching around the knees.
He paired his party pants with a dark gray coat, sweater and skinny scarf.
Take a look and tell us what you think.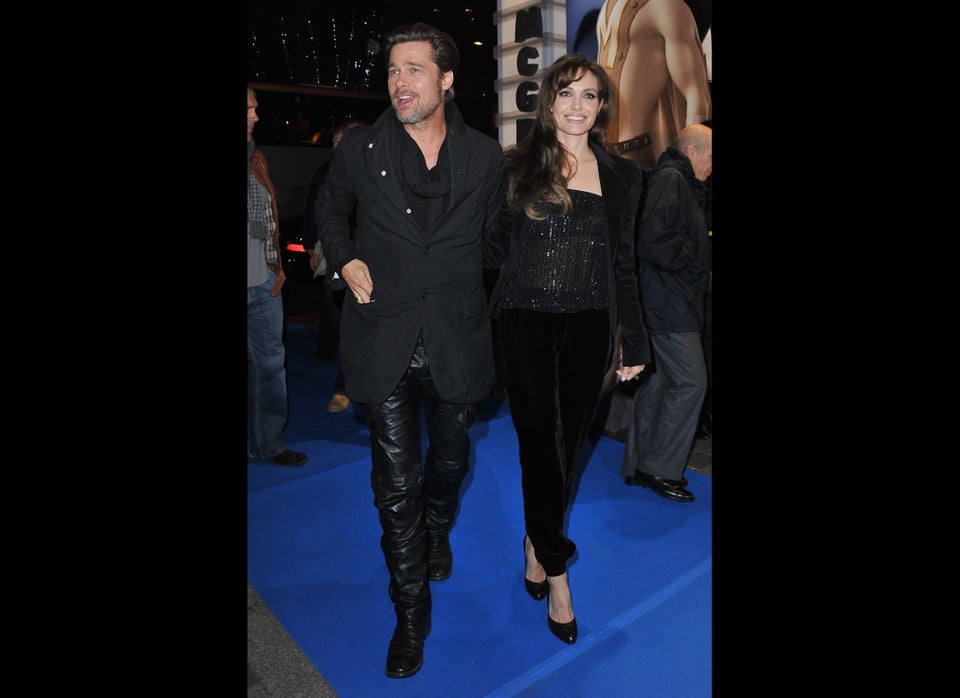 Related