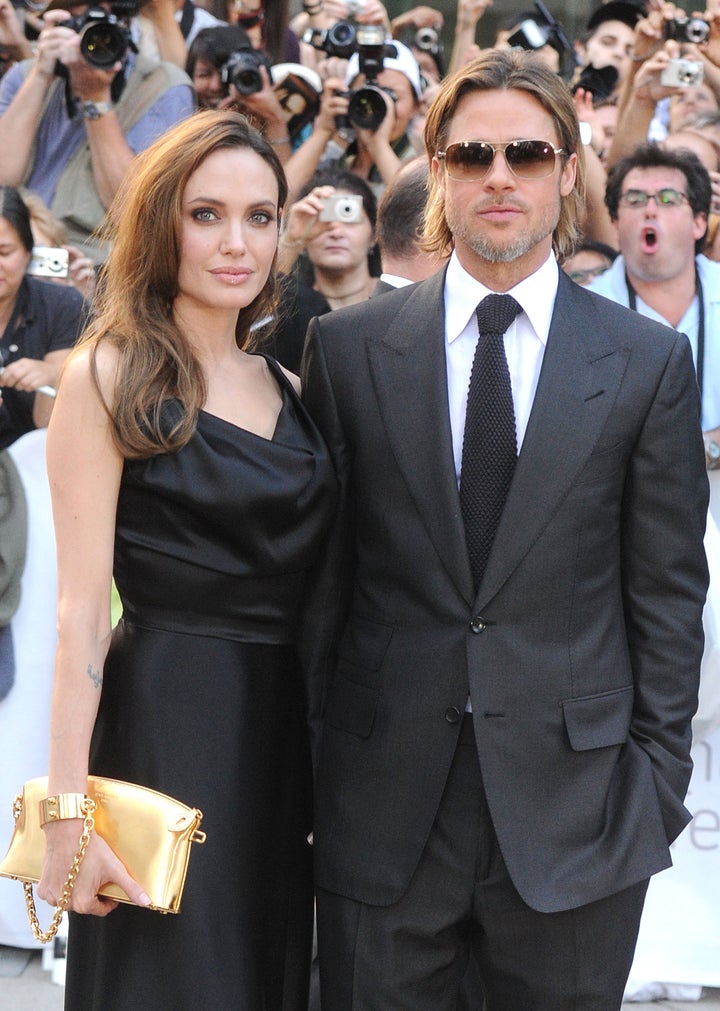 Brad Pitt opens up about his divorce from Jennifer Aniston and his relationship with Angelina Jolie in the new issue of Parade magazine, on newsstands Sunday.
Pitt says his marriage to Aniston wasn't all it's cracked up to be.
"I was intent on trying to find a movie about an interesting life, but I wasn't living an interesting life myself. I think that my marriage had something to do with it," he told the magazine. "[I was] trying to pretend the marriage was something that it wasn't." Pitt says he's finally "a satisfied man" after years of trying to "hide out" from stardom.
The father of six tells Parade that's he's loving parenthood, and his relationship with Jolie: "One of the greatest, smartest things I ever did was give my kids Angie as their mom. She is such a great mom. Oh, man, I'm so happy to have her."
On rumors of a split from Jolie, Pitt says, "We're not splitting up." He adds: "We'll get married when everyone can."