The top-seeded Boston Celtics find themselves in a precarious position. It's down two games to zero against a Chicago team that barely made the NBA Playoffs and seemingly almost fired its coach multiple times, and the blame for Boston's woes has predictably shifted onto its boy-wonder coach, Brad Stevens.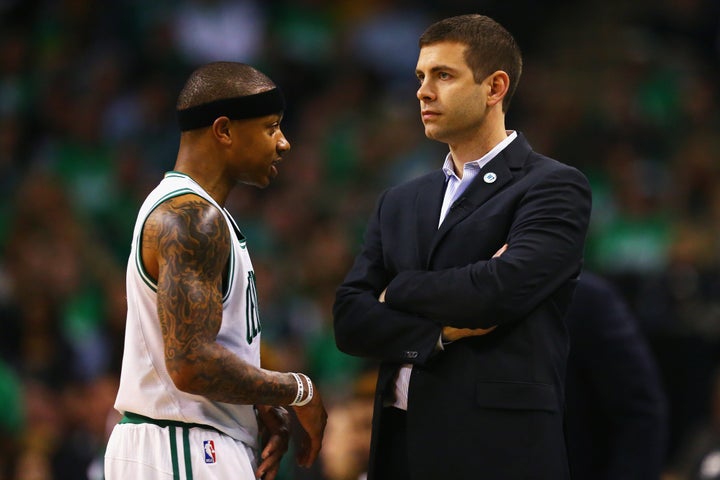 Stevens, 40, has dropped 12 of 14 games, accumulating the worst career postseason record of all time. It's a convenient statistic for those pointing the finger his way. But the sentiment is unfair. 
To understand why we must recognize that the Celtics at their core have a flawed roster, and one that has easily been exposed. For example, despite winning 53 games this season, they still lack a true center. Al Horford is a fine player, but he's also a power forward masquerading as a five man. He has been abused by Chicago's 7-footer Robin Lopez, who right now is collecting one out of every five Bulls misses ― a clip that easily would have led the league during the regular season. The Bulls have also dominated the glass thus far, out-rebounding Boston by a margin of 23.
Then there's Boston's helplessness in protecting the rim, which has allowed Chicago's perimeter players to live in the paint. Neither Horford, Amir Johnson, Kelly Olynyk or Tyler Zeller are legitimate shot-blocking threats. As a result, Jimmy Butler and Dwyane Wade have attacked relentlessly, enjoying a barrage of free passes in the lane.
In one of their better combined performances of the season, the duo each scored 22 points in a 111-97 Game 2 win. The performance showed us the importance of having wings who can "get theirs" in the playoffs.
Boston's most glaring deficiency, however, stems from its best player. Isaiah Thomas, for all his offensive prowess, has been put in the blender by Bulls point guard Rajon Rondo, who has turned back the clock to his Celtic days, when he earned four consecutive All-Star appearances.
Thomas, understandably, is not his normal self right now, after the unexpected death of his sister. But then again, the 31-year-old Rondo ― who scored 11 points and dished out 14 assists, while amassing 9 rebounds and 5 steals in Game 2 ― is simply doing to him what others have done all season. It's unclear how things will play out now that Rondo has been declared out indefinitely with a broken thumb, but Thomas isn't exactly primed for a defensive turnaround.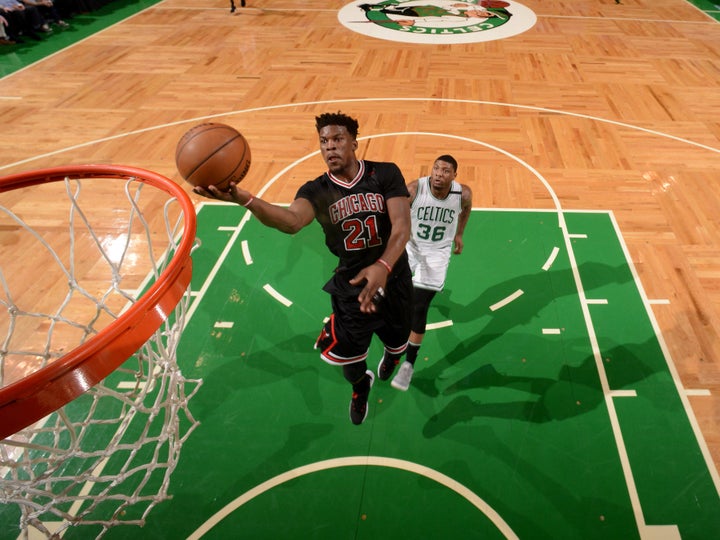 According to ESPN's Defensive Real Plus Minus, the 5-foot-9 Thomas ranked dead last this season for all point guards. So perhaps it's no surprise that Rondo completely dictated his tempo to Thomas. In Game 2, for example, the Bulls shot 58 percent when the shot was created by Rondo, but just 47 percent on all other attempts, per ESPN Stats & Info.
As one NBA head coach told me recently of Thomas: "He just can't defend. Probably the worst we've seen all year as far as point guards go."
Thomas' sheer inability to guard his position puts Stevens in a precarious spot. He can't bench him, because Thomas is the main source of offense. He couldn't put Avery Bradley on Rondo, because it would free up Butler ― and Rondo's absence doesn't change anything because Thomas can still only guard one position. Jae Crowder is a good player but he doesn't have the foot speed to check Butler or Wade, and Marcus Smart can't play extended minutes because he's so bad offensively. Finally, there is the talented but green rookie Jaylen Brown, who is lightyears away from being trusted on this stage.
Naturally, when general manager Danny Ainge was asked about the criticism of Stevens, he deflected the blame.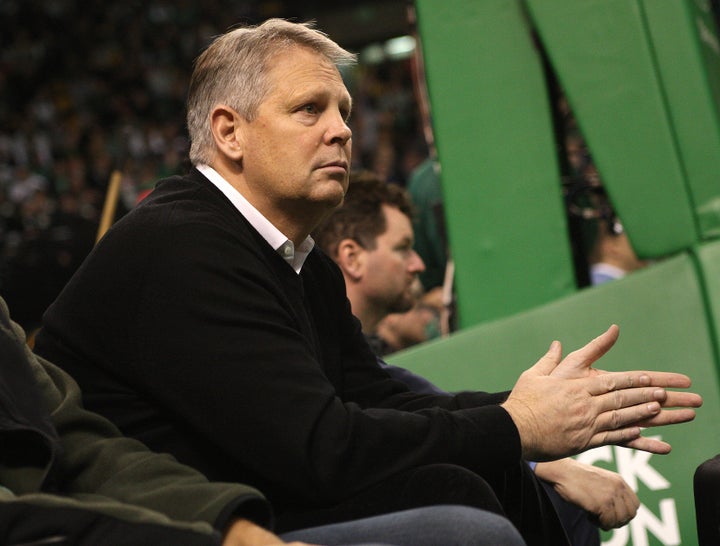 "I think anything is fair," Ainge said following Game 2. "I don't agree with them, but I haven't written this series off yet either. I don't even want to go there. I think that anything is fair. Sure. Any criticism is fair."
The only "fair" criticism right now should be aimed at Ainge, who has been the architect of the entire roster. Don't forget that he is sitting on gold right now ― a pick-swap with the Brooklyn Nets in June's draft, plus the Nets' 2018 first-round selection. Remember the swirling rumors of Butler and Indiana's Paul George both being on the trading block?
Not making a deal wasn't only foolish, it was pure negligence. The opportunity to land a top 10 player in his prime doesn't come along often ― and when two were being shopped, Ainge is the one at fault for not doing whatever it took to make it happen.
Regardless of what happens the rest of this series, Brad Stevens has surely done his part. The former Butler University coach resurrected a moribund franchise to improved win totals during all four seasons at the helm: 25 in his first year, then 40, 48 and 53. Regardless of what happens now, that shouldn't be forgotten.
Calling all HuffPost superfans!
Sign up for membership to become a founding member and help shape HuffPost's next chapter