 Dirty Looks is a New York-based queer film series headed by Bradford Nordeen which began last year after it received funding via a Kickstarter campaign. Nordeen is using Kickstarter again to get funds for a new project, titled, "Dirty Looks: On Location." Through this project, he hopes to conduct "queer interventions" in various historical sites around New York, such as former bathhouses and other sites where gays and lesbians congregated in the days of yore. We asked Nordeen a few questions about the film series and his inspirations; his answers are below.
HP: How and why did Dirty Looks begin?
BN: The kind of work that you'll see at a Dirty Looks screening is famously difficult to get your hands on -- you can't rent it in a shop or stream it online, for the most part. And that lack of access has unfortunately meant that, while historically important, much of this material is largely obscure or unseen by a new generation of artists and enthusiasts. So I really developed the series to ensure that connections be made, with regards to influence, by tracing recent films alongside their precedents. At the first screening -- which took place in the thick of a blizzard -- we ran out of chairs, so that confirmed that there was a need and desire. And it's exciting that it's caught on, since our start, we've grown to host rooftop screenings and even an eight-date roadshow which toured the West Coast this winter.
HP: What does it take to be a 'queer experimental film or filmmaker?' What are the guidelines?
BN: Well, that's tricky and I really keep that open to interpretation, since the nature of the word queer is not necessarily the opposite of whatever straight or "normal" means. We screen work that engages the idea of queerness on a critical level rather than a purely sexual one. We've included numerous artists who identify as heterosexual but either work directly with historically queer and drag personalities or deal with issues of gender in an innovative way.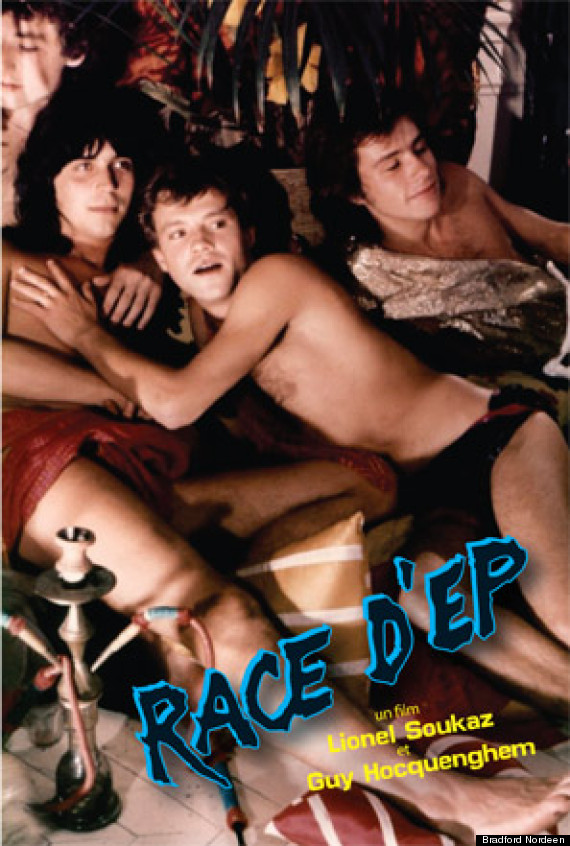 HP: How did you get the idea to work with 12 emerging curators this summer, and what do you hope to achieve through this process?
BN: New York is one of the most invigorating queer cities on the planet, but just like the films we work with, a lot of its histories have been obscured, forgotten, or demolished by urban development and by a plague that wiped out much of that collective memory. "Dirty Looks: On Location" will pair artworks with landmark spaces in order to share these histories with the general public, since our interventions will be taking place in social settings like bars, community centers or hotels. This kind of approach required more than one curatorial voice, so, working with a core crew that included David Everitt Howe, Jamillah James and Karl McCool, we reached out to the people who were doing exciting work in film, art, performance and social practice to help us celebrate this city's rich queer culture.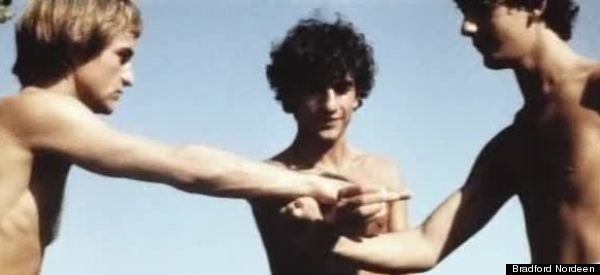 HP: What films do you watch in your downtime? Any guilty pleasures?
BN: Since I spend much of my time with avant-garde or experimental work, time off is devoted mostly to genre fare. Recent downtime highlights include "Cleopatra Jones," "Dead People" (aka Messiah of Evil), "Cabin In the Woods" and "Johnny Guitar" (today, tomorrow and forever!). I've also just written a piece on the CW tween hit, "The Vampire Diaries." But to call them "guilty" is a slippery slope, too. I was watching an episode of "Dynasty" the other night and the director was credited as Curtis Harrington. He was the first artist we featured in Dirty Looks! So it's never really that cut and dry.
HP: What artist or work of art has been inspiring you lately?
BN: I'm obsessed with A.L. Steiner and A.K. Burns Community Action Center, which is a queer sex film that intends to right the consumer wrongs of commercial pornography by working within a close community of artists and only allowing it to be screened in social settings like galleries or community centers. That also means that you find yourself in a room full of turned on bodies, which is actually a surprisingly profound experience in a Grindr age.
Check out the first "Dirty Looks: On Location" Venue Portrait below:

Popular in the Community