 * Notable jump in whistleblower calls to lawyers
* Information, documentation better than before
Oct 3 (Reuters) - Whistleblower Bradley Birkenfeld, whose $104 million reward from the U.S. Internal Revenue Service set a record three weeks ago, has helped set off a rush of would-be imitators hoping to cash in on a government program to catch tax cheats.
Birkenfeld, now living in New Hampshire, helped lead the IRS to collect hundreds of millions of dollars in U.S. taxes owed on money stashed in Swiss bank UBS AG, where he once worked.
Dean Zerbe, a partner at Zerbe, Fingeret, Frank & Jadav and one of Birkenfeld's lawyers, estimated he has added at least 15 cases to his roster and lawyers at rival firms reported that they too have seen a notable uptick.
"It's been a watershed moment for whistleblowing," said Jordan Thomas, chairman of Labaton Sucharow's whistleblower representation practice, which has also seen an increase in inquiries.
Although some of the calls are long shots, for the most part "the quality of the people is significantly better, with better inside information, better documentation and better documents" than was typical before Birkenfeld, Zerbe said.
Despite the case, the IRS program, which was overhauled in 2006, has been criticized for moving too slowly. In June, the agency issued a memo to its staff putting deadlines on processing whistleblower claims.
Confidentiality laws keep information about IRS payouts minimal. The agency has said it paid two rewards last year and was on track to pay another three to five this year, including Birkenfeld's.
According to the U.S. Government Accountability Office, as of last April, a total of 1,387 whistleblowers had identified 9,540 taxpayers since the overhaul was enacted.
Birkenfeld chose to disclose his award on Sept. 11, waiving his right to confidentiality.

GRASSLEY URGES SWIFT ACTION
But Republican Senator Charles Grassley said the IRS will have to move quickly if the Birkenfeld publicity results in more leads.
"Otherwise, the momentum from the IRS's new policy and procedures and Mr. Birkenfeld's award will be lost, to taxpayers' detriment," Grassley told Reuters by email.
Grassley, who led the 2006 legislative overhaul, has been a frequent critic of the program's slow progress.
Whistleblowers have a growing number of options beyond the IRS. In the past few years, the Federal False Claims Act has been updated and state-level tax and false claim programs in New York and elsewhere have been changed or created, said lawyer Neil Getnick, of Getnick & Getnick LLP.
A new whistleblower program at the U.S. Securities and Exchange Commission has just finished its first year and the first reward of $50,000 has been given to an anonymous tipster. That is 30 percent of what the SEC has collected in the case so far and will rise as more is collected. A court already has awarded $1 million in sanctions in the case and judgments might yet come against other defendants, the SEC said.
Working against whistleblowers are the long odds of a huge payout, the years most cases take to resolve and the personal turmoil and struggle to find new employment that any informant might face.
Some whistleblowers also face prosecution for their role in any tax evasion. Birkenfeld was himself released in August after 30 months in jail for his role helping taxpayers evade taxes.
Financially, "Birkenfeld hit a home run. Meanwhile, many whistleblowers face enormous dangers," cautioned New York lawyer Fred Abrams.
In a case that shook Swiss banking to its core, UBS entered into a deferred prosecution agreement in 2009 and paid $780 million in fines, penalties, interest and restitution to settle charges that it helped thousands of wealthy Americans hide billions of dollars in secret Swiss accounts.
Birkenfeld's jail time has proved quite remunerative. Based on netting roughly $44 million after paying federal taxes and legal fees - which lawyers not involved in the case called a reasonable estimate - he realized about $46,000 for each day he spent in prison.
U.S. authorities are still investigating other Swiss banks.

Related
Before You Go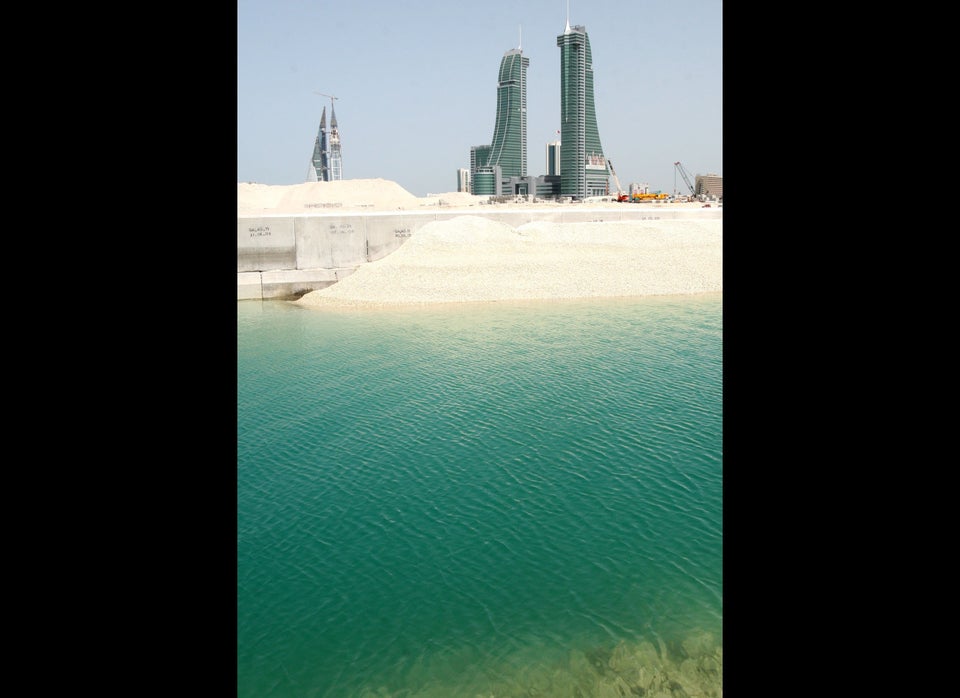 The Top 10 Tax Havens