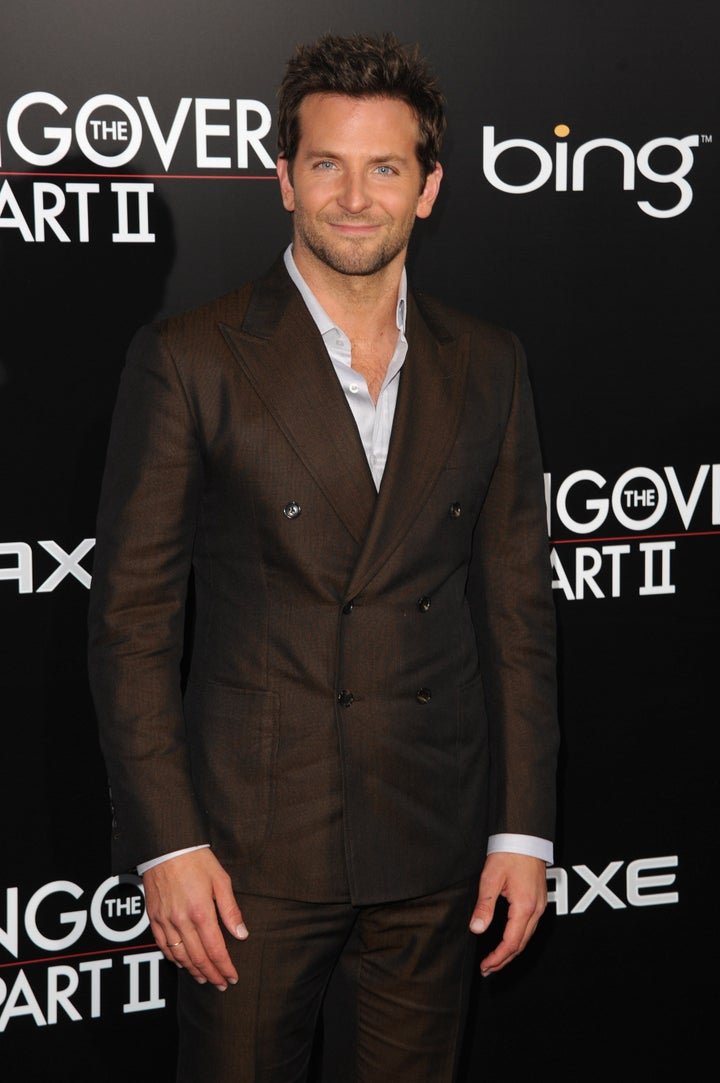 A godsend to Hollywood studios over the past few years, Bradley Cooper is getting ready to become the devil. Quite literally.
It was reported back in May that Cooper was in talks to star in a big screen adaptation of John Milton's 17th century epic religious poem, "Paradise Lost," in which he'd play Lucifer. In a discussion with The Huffington Post early Monday, Cooper confirmed that he had gotten the part.
"Paradise Lost, that seems like the realest one. That's happening," he said, laughing about how exactly he'd approach playing the Devil. Before he can begin work on that film, though, he'll do the crime drama, "The Place Beyond The Pines," alongside co-star Ryan Gosling and director Derek Ciafrance.
Currently, Cooper is in Schenectady, New York, preparing for the film, in which he'll play a rookie cop.
"I'm just up here prepping. We've just been sort of hanging out with all the cops here and going on ride alongs and it's been incredible" Cooper shared. "It's pretty intense, it's definitely pretty intense. I'm very lucky to be able to do stuff like this. I was really just saying to my mother this morning, I'm like the luckiest guy in the world to be an actor, to be able to go into these others persons' professions and be able to walk in their shoes, so it's incredible... We went on a ride along until 11 pm last night. It was... something."
The star, whose first big solo lead, the thriller "Limitless," opened number one at the box office in March and hits DVD/Blu-Ray on Friday, also talked about another ambition of his: screenwriting, confirming that he had sealed a deal to deliver his first major script.
"We're adapting a series of novels by Dan Simmons called 'Hyperion,'" he said. "It's one of the greatest things ever written, basically. It's just the most incredible story, my friend and I really wanted to see it realized visually in film. We wrote a treatment, Graham King has the rights to Hyperion. So they liked it enough to pay us to write it, so we're going to give it a shot."
Popular in the Community