Bradley Cooper and Jessica Biel, stars of this month's 'A-Team,' hit up a NASCAR race in Charlotte, North Carolina over the weekend to promote the movie.
They did a lap in the movie's signature van before the Coca-Cola 600 and Biel presented the green flag to the race starter.
No sign of significant others Justin Timberlake and Renee Zellweger.
PHOTOS: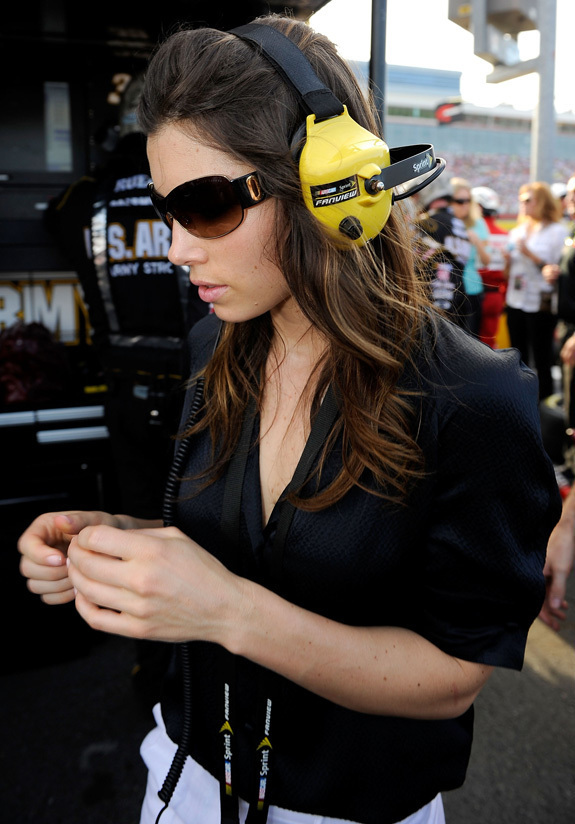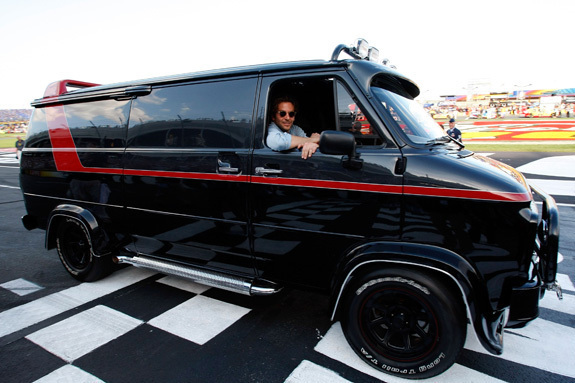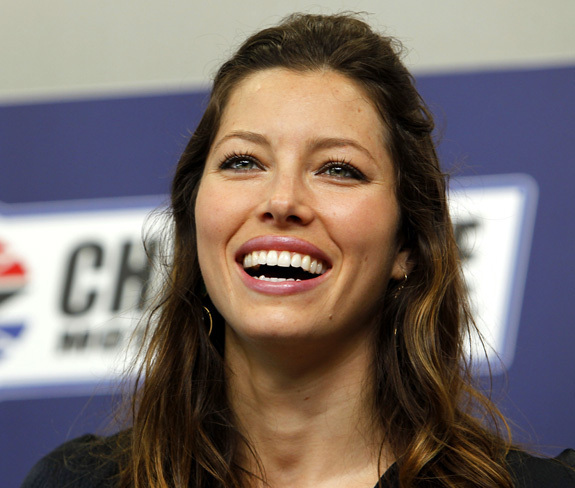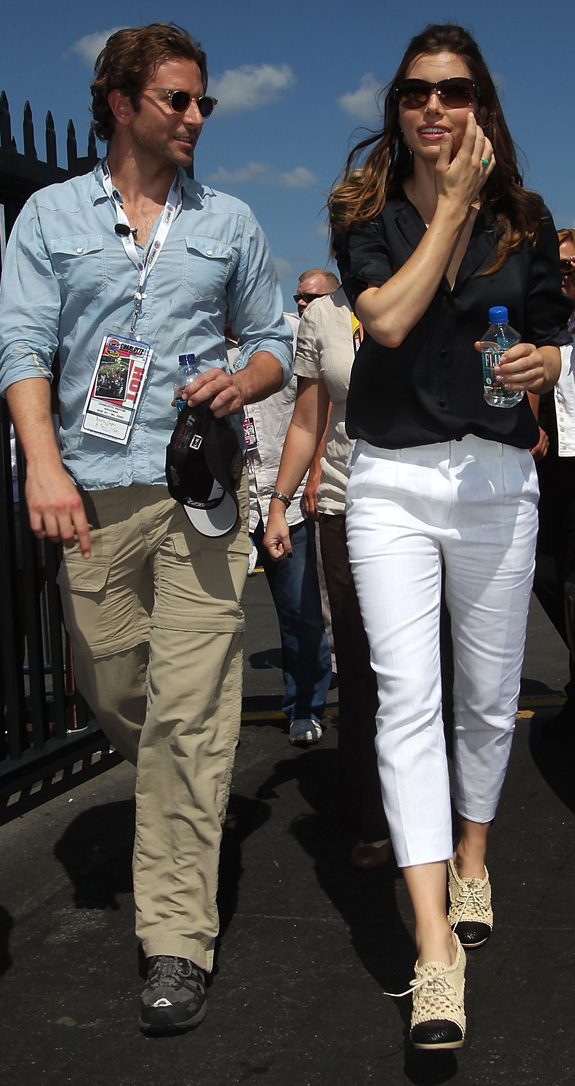 But it wasn't all fun.