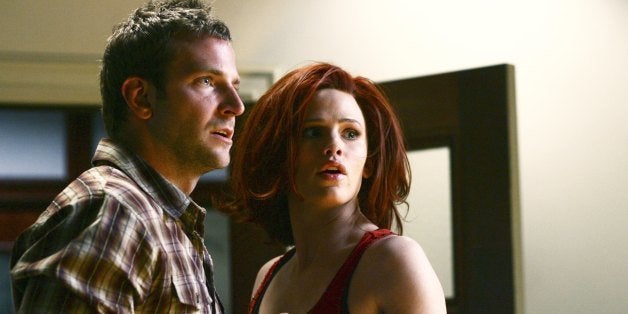 "Alias," the ABC series that ran from 2001-2006 may have made Jennifer Garner's career, but it almost killed Bradley Cooper's.
These days Cooper is a bonafide Oscar-nominated movie star, but back in 2001, his first major role was playing Sydney Bristow's (Jennifer Garner) best friend, Will Tippin, on the J.J. Abrams spy drama.
Cooper is the cover star of the latest issue of GQ, promoting his new film, "American Hustle." In the interview he talks about his time on "Alias," and how his once-major character became a less and less prominent player in the plot.
"I would only work three days a week. And then for the second season, I got even more sidelined. I was like, 'Ugh.' And then next thing you know, I was like, 'I want to f--king kill myself,'" said Cooper. He then tells GQ how even though he had no projects lined up, and everyone advised against him from leaving the show, he asked to be written off. "J.J. [Abrams] was like, 'Okay.' He probably would've fired me, anyway."
Cooper's character played a major role in the first two seasons of "Alias," but became a guest star in the third season when Will was put in the Witness Protection Program. He only appeared in a few episodes after that, including an episode in the final season to wrap up his character's storyline.
Even if Cooper didn't enjoy his time on "Alias," fans will always be thankful for his time on the show ... mainly for this scene:
"American Hustle" is in theaters now and "Alias" is available for streaming on Netflix.