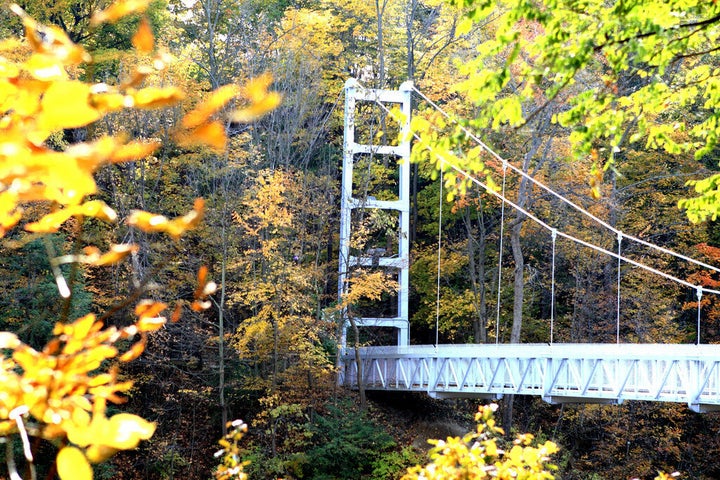 The father of Cornell student who committed suicide last year by jumping off a bridge near campus has filed a suit against the university asking for $180 million dollars in damages.
Howard Ginsburg, father of late student Bradley Ginsburg, alleged in his filing last week that the school should have taken more proactive measures to ensure the safety of the bridges, as well as letting parents know about the severity of the suicide problem at the school.
The suit says that the "campus area became known as an iconic spot for ending one's life" after 27 people jumped to their deaths from the bridges between 1990 and 2010.

The lawsuit alleges that Cornell and the city "were negligent, careless and reckless in failing to provide for safety and protection for vulnerable or impulsive individuals." It also names President David Skorton, Vice President for Student and Academic Services Susan Murphy '73, Gannett Director of Mental Health Initiatives Tim Marchell '82 and Gannett Associate Director Gregory Eells as defendants.
"I've equated this to leaving a loaded gun on the table," Ginsburg told the Fort Lauderdale Sun Sentinel. "Cornell for years fought putting any kind of barriers on the bridges, for environmental reasons, the gorgeous views."
The lawsuit also contends that parents were not notified well enough of 2009 suicide cluster at the school. The lawsuit maintains that the university "substituted its corporate judgment for parent involvement."
Ginsburg states he was unaware that his son had any mental health trouble, stating that his suicide came "out of the blue."
Related
Popular in the Community