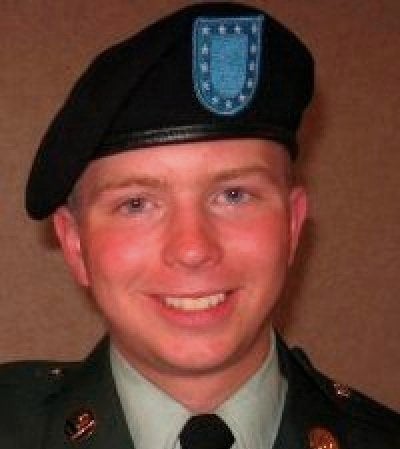 Pfc. Bradley Manning, the man who stands accused of leaking more than half a million classified government documents to WikiLeaks, threatened his stepmother with a knife in 2006, a 911 call recently released by Frontline alleges.
"Yes I need an officer here at my house please. And I need him here immediately. My husband's 18-year-old son is out of control and just threatened me with a knife. And his father has just had surgery and he is down on the floor... Get away from him! You, get away from him! Get away from him!" the wife of Manning's father can be heard telling the Oklahoma City dispatcher.
After the situation calms down, she continues: "He ain't staying here. I ain't staying here with him. You better find somewhere for him to go because he ain't staying here."
Frontline reports that Manning was soon thereafter picked up by police, though never arrested nor charged. The next day, Manning left the house and didn't come back.
For new details on Bradley Manning, including an interview with his father, Brian Manning, about the conditions of his detention, click over to Frontline's report.
Calling all HuffPost superfans!
Sign up for membership to become a founding member and help shape HuffPost's next chapter