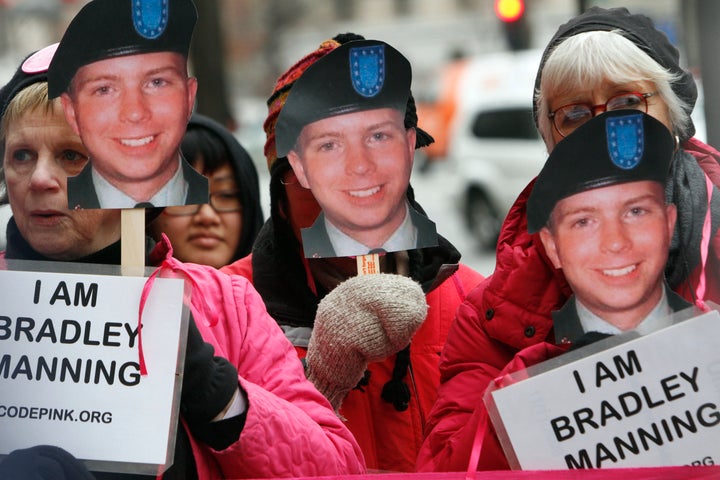 The U.S. military has filed 22 charges against alleged WikiLeaks source Bradley Manning. According to NBC News, Manning is facing a charge of "aiding the enemy," which can carry the death sentence.
The Pentagon confirmed to The Huffington Post that the charges had been filed. In a statement, the military stated:
After seven months of additional investigation by the U.S. Army Criminal Investigation Command (USACIDC) and other investigative agencies, the U.S. Army has charged Pvt. 1st Class Bradley E. Manning with 22 additional charges. These charges allege that as a military intelligence analyst, Manning introduced unauthorized software onto government computers to extract classified information, unlawfully downloaded it, improperly stored it, and transmitted the classified data for public release and use by the enemy. The investigation is still ongoing.
Jane Hamsher of FireDogLake, a supporter of Manning, wrote in a statement, "The government alleged nothing regarding 'aiding the enemy' when they originally charged Manning in July of 2010. Surely they must have new and compelling evidence to substantiate such serious charges."
This is a developing story. Check back for updates.
Related
Popular in the Community