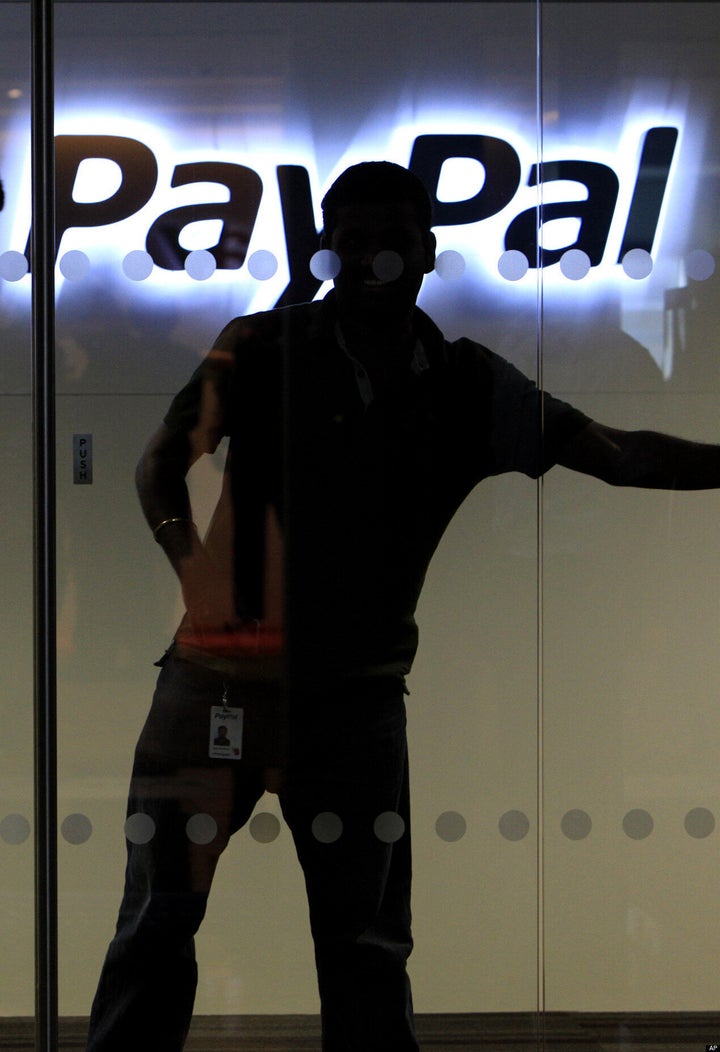 PayPal is entering the WikiLeaks controversy once again, this time reportedly freezing an account used by supporters of alleged source Bradley Manning. (Scroll down for update.)
PayPal first entered the WikiLeaks fray in December, when it cut off an account being used by WikiLeaks supporters to provide the whistle-blowing group with funds. PayPal later admitted that it had been pressured by the State Department to cut off the funds. Osama Bedier, VP of platform, mobile and new ventures, told a group that, "[The] State Dept told us these were illegal activities. It was straightforward," reported HuffPost. "We [...] comply with regulations around the world, making sure that we protect our brand," Bedier added.
In return, an online group known as Anonymous attacked PayPal, as well as other businesses seen as "anti-Wikileaks, including MasterCard, Sarah Palin, and Amazon.
Now supporters of U.S. Army Pfc. Bradley Manning, the alleged source of the U.S. diplomatic cables leaked by WikiLeaks, say that the account used to donate to his defense fund has been frozen. The account, known as "Courage to Resist," was being run in conjunction with the "Bradley Manning Support Network." Loraine Reitman of the Network said, "We've been in discussions with PayPal for weeks, and by their own admission there's no legal obligation for them to close down our account. This was an internal policy decision by PayPal."
Manning has been detained by the U.S. military in solitary confinement since June of 2010. His supporters have alleged that his detainment conditions are "inhumane" and that punitive measures are being taken against him. The military strongly denies any wrongdoing.
Paypal has responded to the situation with the Bradley Manning account. Anuj Nayar, PayPal's driector of communications, released the following statement:
While it is generally not our policy to comment publicly on account dealings, we are sharing the following statement to clarify information regarding the Courage To Resist organization's PayPal account and their claim that this is somehow associated with their support of U.S. Army Pfc. Bradley Manning. Let me be clear, this decision had nothing to do with WikiLeaks.

We recently placed a temporary limitation of the Courage to Resist organization's PayPal account as they had not complied to our stated policy requiring non profits to associate a bank account with their PayPal account (for the vast majority of non-profits, this is not an issue).

In a press release issued today, the Courage to Resist organization claimed that their resistance to follow our policy is because PayPal sought to withdraw funds from their checking account. To be clear: PayPal cannot take such action without the authorization of an account holder, nor does it ever take such unauthorized actions.

Upon review, and as part of our normal business procedures, we have decided to lift the temporary restriction placed on their account because we have sufficient information to meet our statutory 'Know Your Customer' obligations. The Courage to Resist PayPal account is now fully operational.
Popular in the Community