NEW YORK -- Fed up with the military's limits on access to the court martial of Bradley Manning, the Army private who has admitted to sending hundreds of thousands of sensitive documents to the transparency organization WikiLeaks, a nonprofit group announced Thursday that it is crowdfunding a court stenographer to create daily trial transcripts.
The Freedom of the Press Foundation hopes to hire one or possibly two stenographers to provide reporters and the public with transcripts within 12 to 24 hours of proceedings in the trial, which begins June 3. Although Manning has admitted to charges that could bring a prison term of up to 20 years, the government is still prosecuting him on more serious charges of aiding the enemy and violating the Espionage Act, which could result in a life sentence.
"When it comes to freedom of information, leaks and whistleblowers, this is one of the most important trials in 40 years," said Trevor Timm, the group's executive director. "As even detractors of Manning will say, this really could affect future whistleblowers, and it's vital to the public to be able to see exactly what arguments the government is making."
Timm acknowledged that his group has been outspoken in its defense of WikiLeaks' right to release classified documents, and that it considers Manning to be a whistleblower. But he said the group's sole goal in hiring the stenographer is to create "a historical record that's as accurate as possible." He estimates the group will need to raise $40,000 to $50,000 on its website.
So far the military and the judge in Manning's court martial, Col. Denise Lind, have released few of the critical documents in the case. No official public transcripts of pretrial hearings have been produced, and even official court rulings have often been read aloud in court at a clip of 180 words per minute instead of released on paper.
"The public has been cut off from a lot of avenues of information from this trial," said Timm. "These strict rules kind of hide what's going on in this trial."
Before You Go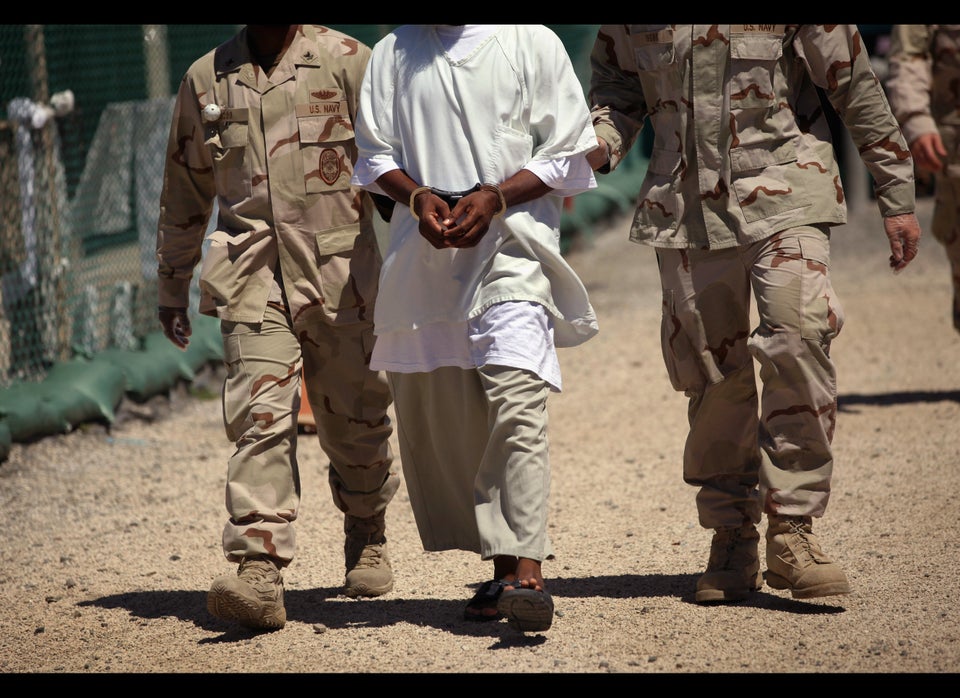 Guantanamo Bay Revelations From WikiLeaks
Popular in the Community