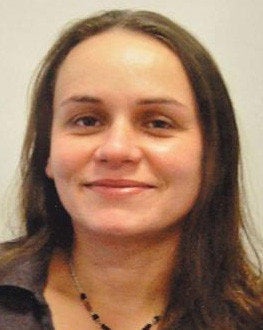 A jilted ex-boyfriend pumped a dozen bullets into the body of a museum curator last year. The shooter got a life sentence. The seller who illegally dealt him a .40-caliber handgun was sentenced to one year.
But that's not enough, said the family of the murdered woman and gun control advocates. They want to punish Armslist.com, a sort of Craigslist marketplace of firearm classified ads, claiming it enabled the seller and buyer to conduct the fated deal.
Ex-boyfriend Dmitry Smirnov killed Jitka Vesel in a Chicago suburb on April 13, 2011, after traveling to Washington state to buy a gun from Benedict Ladera, whom he'd found via Armslist.com. The deal was illegal because Washington outlaws gun sales to out-of-state residents. Smirnov, a 20-year-old Russian immigrant living in Canada, paid $200 extra so Ladera would look the other way.
"Armslist breached [its] duty by designing its website to encourage its users to circumvent existing gun laws," said the wrongful death lawsuit Vesel's brother Alex Vesely and the Brady Center to Prevent Gun Violence planned to file Wednesday in Chicago. "Users of Armslist.com could easily evade gun laws with a simple 'click of the mouse.' Armslist ... like Smirnov and the gun seller, must now be held accountable."
Oklahoma-based Armlist, through its attorney, did not respond to HuffPost's attempts to obtain comment.
EBay banned gun listings in 1999. Craigslist followed suit in 2007. But other websites sprang up to take their place. Armslist debuted almost four years ago and boasted more than 58,000 listings on Tuesday.
Free speech experts downplayed the lawsuit's chance of succeeding.
"It would be an uphill battle for someone to prevail in a lawsuit against this website, but it's not impossible," Ken Paulson, president of the First Amendment Center, told The Huffington Post. "In the end, it will be about their [Armslist's] awareness of the users and whether they're aiding and abetting criminal activity."
The "Hit Man" case offers perhaps the Brady Center's only hope, Paulson said. In that precedent-setting decision in 1997, a federal judge allowed relatives of victims in a triple homicide to sue Paladin Press. The killer had read Paladin's book "Hit Man: A Technical Manual for Independent Contractors." The parties settled before trial.
The book's forward describes it as an "instruction book on murder." Armslist's website contains a prominent disclaimer discouraging law-breaking.
"Always comply with local, state, federal, and international law. ARMSLIST does not become involved in transactions between parties," it says. "Report Illegal Firearms Activity to 1-800-ATF-GUNS."
Users can post a classified ad on Armslist's site for free. Vendors moving large quantities of guns are encouraged to sign up for a $20 monthly service to save time on forms and may post an unlimited number of ads.
Smirnov and Vesel dated briefly in 2008 after meeting online. He was 17. She was 33. After she dumped him, he harassed her, leading her to file a police complaint in 2009.
Apparently still obsessed in 2011, Smirnov went to Chicago, where he attached a GPS device to her car to track her movements. He shot her in the parking lot of the Czechoslovak Heritage Museum, where she volunteered. Then he turned himself in.
In October, a man used a gun bought through Armslist to shoot his wife and two of her co-workers in a Wisconsin spa before he killed himself.
"It strikes me as a bit of a reach," said Dave Workman, a spokesman for the Second Amendment Foundation, a gun-rights lobbying group. "That would be like going after Craigslist for making it possible to sell a used car to a guy who went out and killed somebody in a drunk-driving accident.
"If a bad guy wants to get a gun, he's going to figure out a way to do it," Workman said. "That's what they do."

Popular in the Community