Our Expeditionary Learning school has a unique graduation requirement: 2 summer credits earned in programs or work we approve. Affluent parents take investing in summer enrichment for their children as a given. Thanks to our board members, donors, faculty and parents, our students also have incredible learning opportunities over the summer. And we work with our alumni to use their summers wisely, too!
At our first Community Circle this week, our Dean of Enrichment, Nora Dowley invited students to share summer highlights.
Sometimes we find a wonderful program but upon further examination, their statement of scholarship assistance seems like a false offer. We deem it a pretend scholarship for low income students if the program costs $8,000 but the maximum aid is $4,000.
We would rather develop long term relationships with partner organizations who can count on us and on whom we can count. But every partnership has to start someplace.
So, how did we happen to have two students attend the Woods Hole Oceanographic Institute high school summer program this year? The town of Woods Hole is not known for diversity. However, Dr. Regina Campbell-Malone, an African American woman with a PhD from MIT and WHOI in oceanographic engineering, heard about our school when she was a doctoral student eight years ago. She came and taught a popular Saturday course on Marine Biology at Codman. We had many conversations about how to get our students into the WHOI high school summer program. She pitched the idea to George Liles. He came to visit Codman and offered to work with us to "build a pipeline ."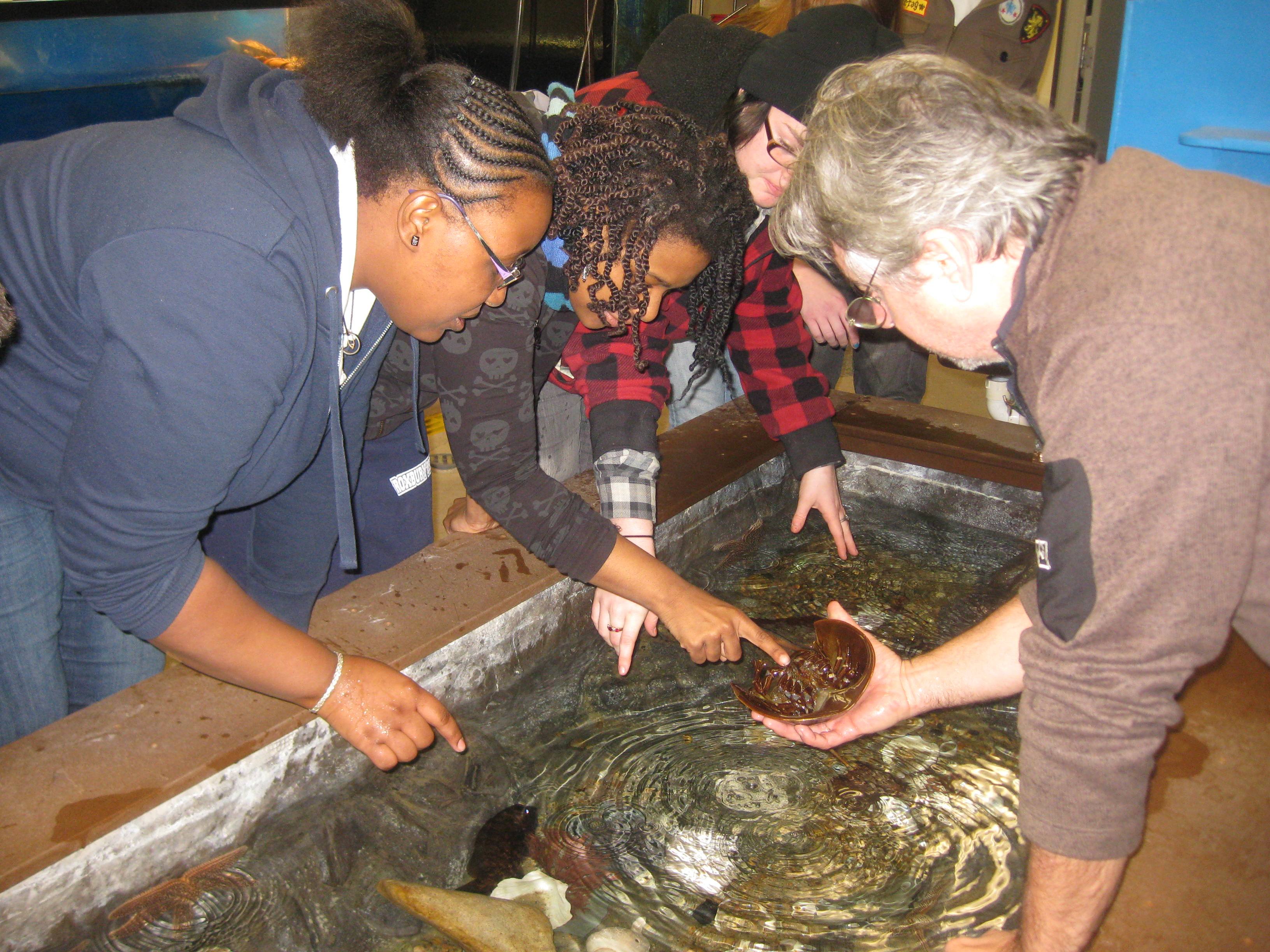 We suggested that our students would be more likely to go in the summer if they had a positive experience there in the winter with a group of other Codman students. George organized a special program during February break, and six students accompanied by faculty chaperone Shalaun Brown were immersed in marine biology on site. Two of those students applied and were accepted to the competitive summer program.
"I trained seals at Woods Hole," Shawntell Usher stood up to tell our school community. In fact, she'd had quite an amazing summer. She was also in the August Wilson play, and she participated in a week long Nutrition Scholars Institute led by Dr. Susanna Bedell and Mbakwe Okafor in Concord. Then she and the other students taught nutrition class as part of ninth grade orientation.
Our Dean of Alumni, Niki Janus, works to ensure that our alumni also have enriching work over the summer. Codman Square Health Center hosted eight paid summer internships for Codman alumni. American Youth Foundation approached us about helping them diversify their summer camping staff. Together we have been building a pipeline for summer college jobs. Tyrell Brewster, a senior at Union College, returned for his second summer as a counselor. We were also able to send students to an AYF Nova Scotia cycling tour, camping in the White Mountains and to their national leadership conference in Michigan.
Summer Search is an organization specifically dedicated to using summer learning as a transformational experience for urban youth. The first summer students complete a domestic program (this summer two Codman students went to Outward Bound) and the second an international one. Giselle Bonilla went to Rwanda this summer for community service in health: "It changed my life," she said.
The right summer experience can do that. We think that merits credit on every level.
Calling all HuffPost superfans!
Sign up for membership to become a founding member and help shape HuffPost's next chapter