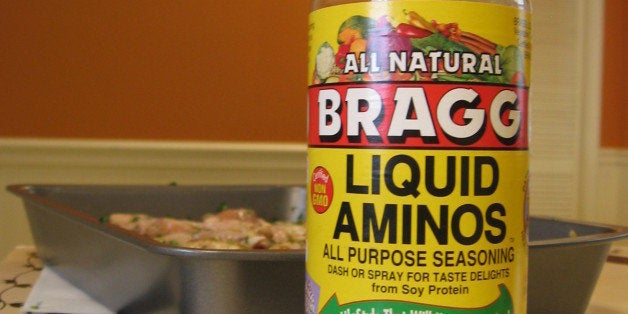 If you've ever taken the time to peruse the shelves of a health food store or local food co-op, chances are you've come across Bragg. The company itself has been around for more than one hundred years -- founded in 1912 -- and they make vinegars, drinks, salad dressings and seasonings, as well as the liquid aminos.
The enterprise was started by Paul Bragg, whose scare with tuberculoses early on in life led him on a dedicated health-food path. One of the many things he preached was that table salt was bad, describing the use of it as a "deadly salt habit." That's where Bragg Liquid Aminos comes into play.
Bragg Liquid Aminos is exactly what it sounds like: liquid amino acids. But what you can't guess from the name is that it tastes a whole lot like soy sauce. Made from soybeans, Liquid Aminos has found a cult following among some vegans and vegetarians -- more so in the '60s and '70s but still true today -- who were anxious to include more protein into their diet. Aside from being a source of protein, Bragg Liquid Aminos has also been used as a substitute for soy sauce and tamari, being marketed as a "healthy, gourmet alternative." It is gluten-free so it has been a good option for those with Celiac disease.
Bragg can be added to just about any food -- it even comes in a squirt bottle. Those who love it recommend it in salad dressings, on rice and as a salt alternative for popcorn. Those who don't care for the stuff, like commenter REB_1 on the Paleo Hacks forum think that "if you ate soy beans, and then threw up, added bicarb, you would have liquid aminos."
Bragg Liquid Aminos is part health food substitute, part unique cooking ingredient, and fully polarizing. It's the mayonnaise of the health food world.
Before You Go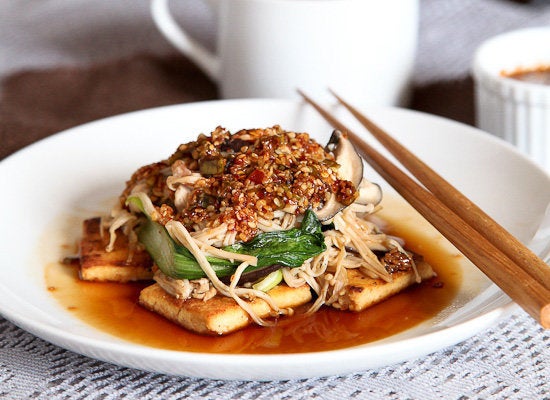 Healthy Tofu Recipes