I have a confession: I can't braid my own hair. Unfortunately for me, braided hair is a simple summer look when the humidity just won't allow me to let my locks run free.
That's why I was so ecstatic to learn from the hair pros at Butterfly Studio Salon in New York City how to recreate a loose braided hairstyle for these hot summer days. It's a wavy and textured 'do that's actually quite easy to achieve. All you need is a little patience and the right hair products (I used the new Kérastase Couture Styling line). If I can do it, you can too.
Keep reading for Butterfly Salon stylist Jennifer's top tips for braid-challenged girls.
My braided hairstyle inspiration: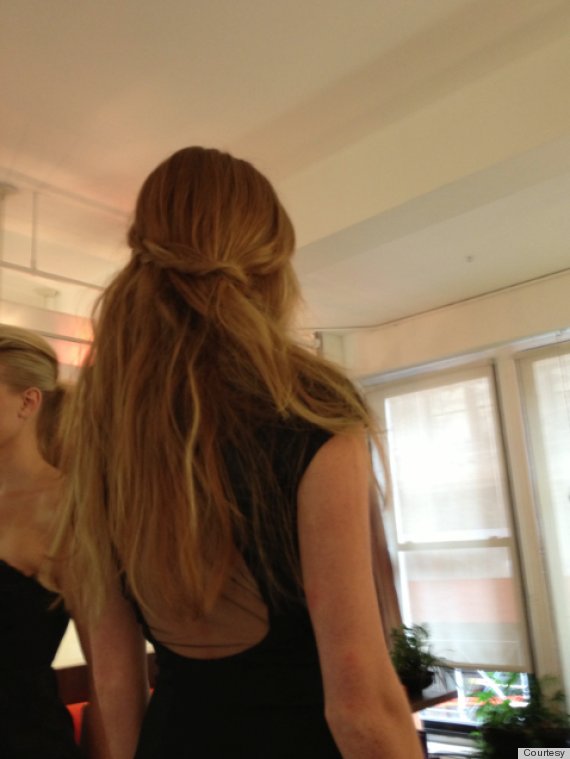 Tip #1: To achieve an easy and effortless wavy look, apply Kérastase Spray À Porter lightweight gel to damp hair. Then create about four to five medium-sized braids before going to bed. (Make sure the braids aren't too small or too tight so you don't end up with scrunched hair in the morning.) When you wake up, undo the braids and you will have the perfect waves to serve as the base for your hairstyle.
Now it's time to style. I suggest prepping your hair with Kérastase Powder Bluff. This product is pretty cool. I wouldn't consider it a hairspray, but I also wouldn't rule out that classification either. Jennifer described it as more of a "perfect dry shampoo." It's very light and it doesn't smell like your typical overpowering hairspray -- and it holds.
Next up, the braids. Don't fret. You've got this. You're going to make two fairly large braids on both sides of your head.
Tip #2: When creating your braids, allow your hands to follow the natural movement of your hair. In other words: Let the braid guide your hands -- not the other way around.
After you've created the first braid, backcomb it a little to create a tousled look. You could also use a comb to tease the braid for a thicker or more volumized appearance.
Tip #3: When teasing braids, always tease from the bottom up. It's easier and will help you achieve better results.
Secure the ends of each braid with a small elastic holder. Then connect the braids in the middle of your head (or the side -- whichever you prefer!) with a few bobby pins. Reduce any frizz with a blast of Kérastase Laque Dentelle. Set the style with another spritz of Laque Dentelle, and voila! You now have a summer braided 'do that can be worn day or night.
My take on this braided hairstyle: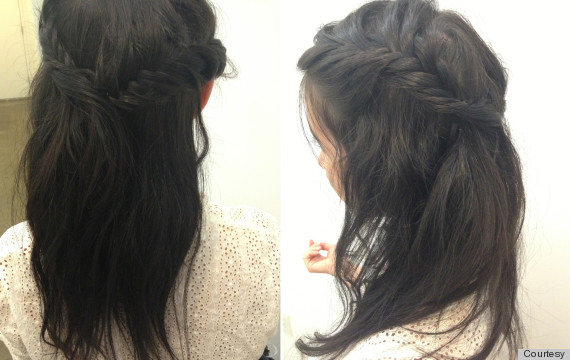 Check out these famous braided looks: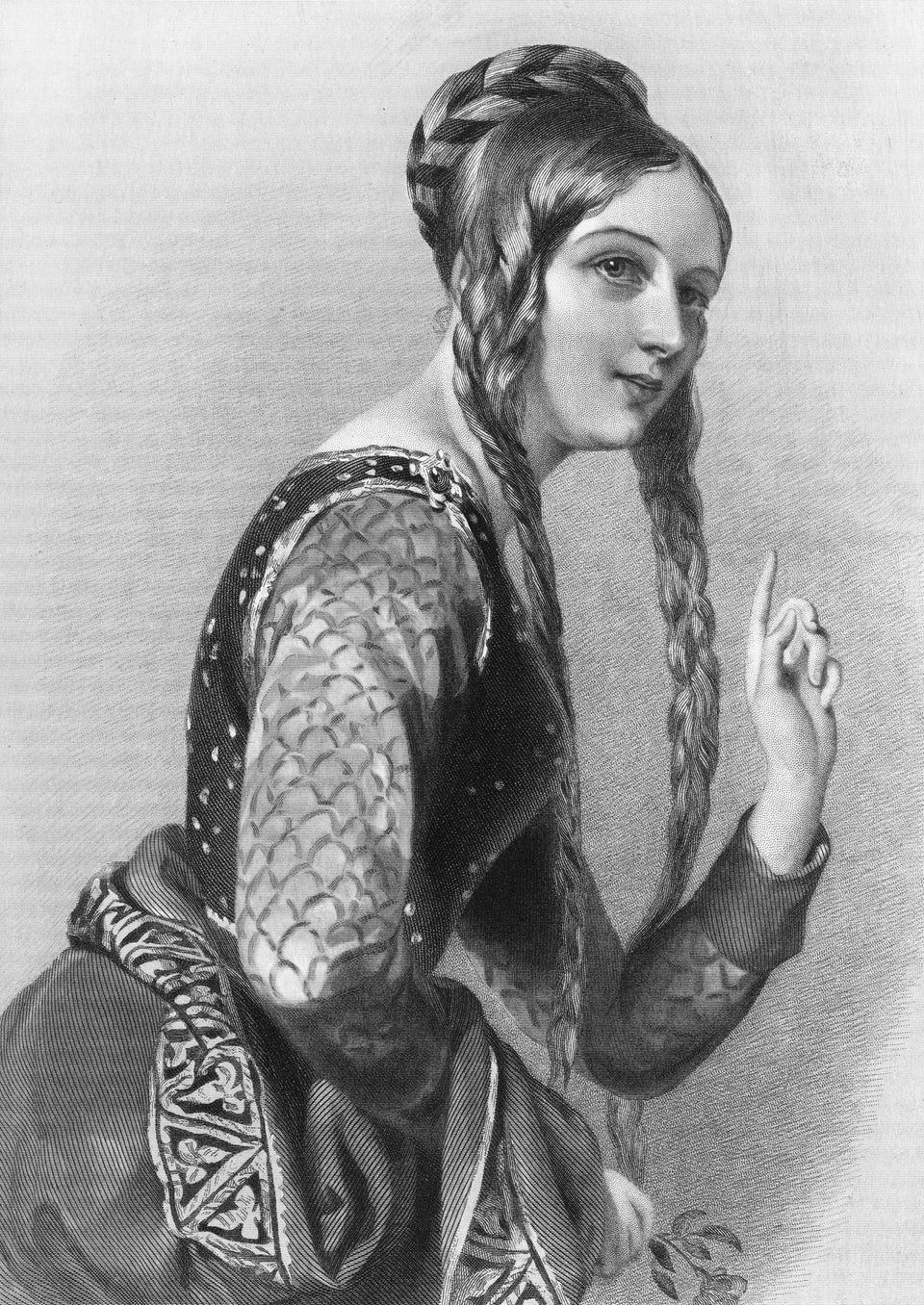 Braids Throughout History