Chicago-based artist Shani Crowe's photo exhibit "Braids" is a love letter to the beauty of black hairstyles.
The exhibit is currently on display at the Museum of Contemporary African Diasporan Arts (MoCADA) until November 2016 and includes five black and white photographs of models adorning different braided hairstyles, all of which Crowe took and styled herself.
While black natural hair has a fraught history in the United States, often facing inordinate scrutiny or deemed outwardly political, Crowe's photos aimed to showcase the beauty of braids. In a new HuffPost Rise video, she said she drew inspiration from various cultures when deciding on the hairstyles, one of which took 12 hours to complete.
"Some of them are inspired by gods and goddesses or presentations of divine people or divine beings," she said. "Some of my inspiration is from Ethiopia, Eritrea, of course you have Ghana and Nigeria, [countries that] have very, very beautiful unique hairstyles."
Crowe added that it's important to represent the black narrative of these hairstyles, which are unique to the black community, so the history behind them can be preserved and the story is told in the right way.
"When it's in the hands of other people sometimes it's not necessarily accurate," she said. "And also it gives you something to be proud of when you take the time to study where you come from and really celebrate the qualities that you have."
Crowe, who was wearing braids herself in the video, said that "physical presentation" is a big part of some African cultures, and creating the exhibit gave her the opportunity to explore her own identity.
"I'm creating myself according to my own image of myself. It gives me control and it gives me freedom," she said.
Watch Shani Crowe discuss her beautiful exhibit in the video above.
This video was produced by Choyce Miller, shot by Daniel Fox and Ian Macinnes and edited by Alfred Marroquin.
This article has been updated to reflect that the exhibition has been extended through November.
CORRECTION: The number of photographs on exhibition from the series was originally misstated. The series has 10 photographs, five of which are in the exhibition.
Before You Go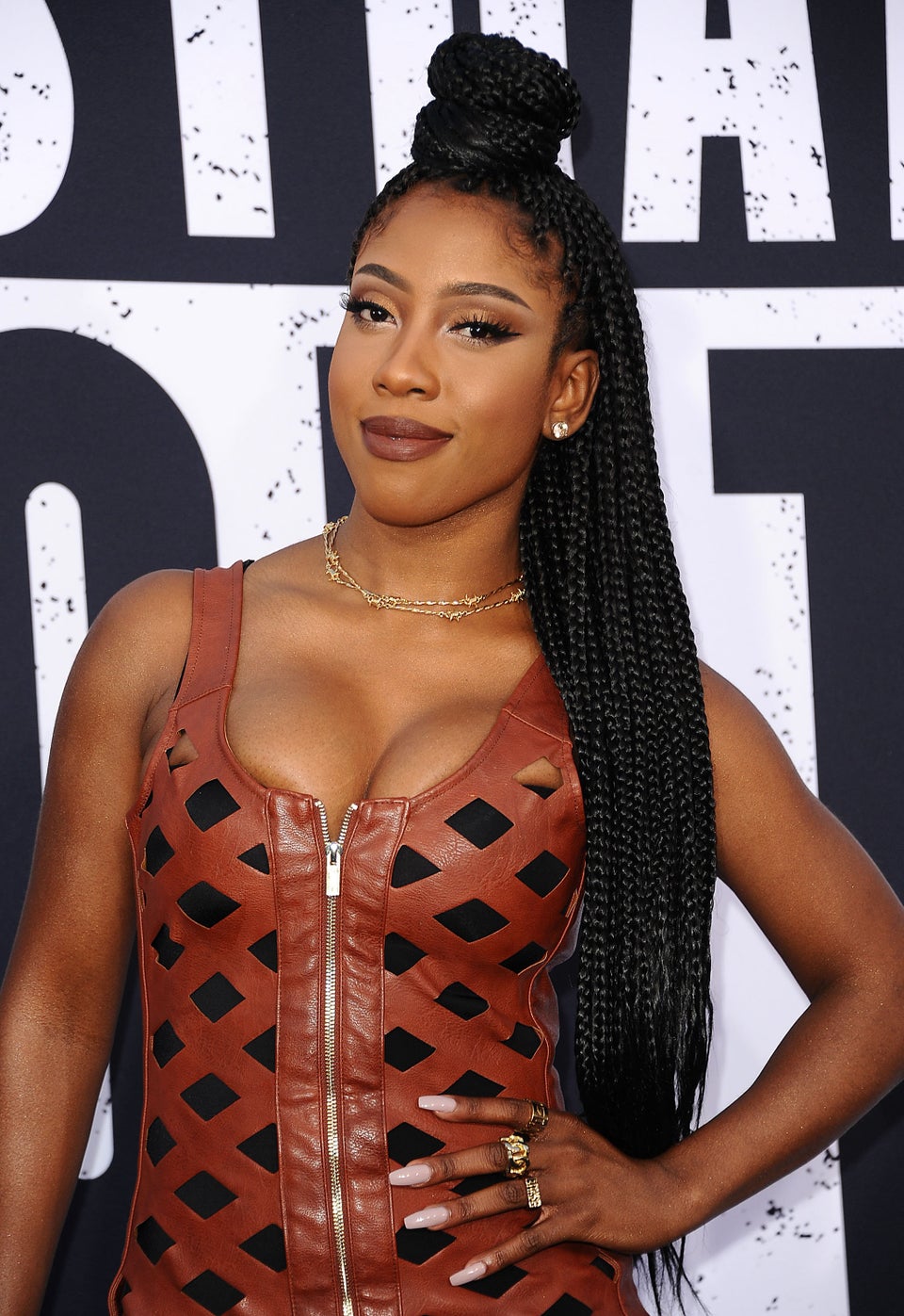 Box Braids Hairstyles
Popular in the Community