Having your brain boiled in your own skull may not seem like a great thing, but researchers say the gruesome occurrence resulted in an extremely rare scientific opportunity.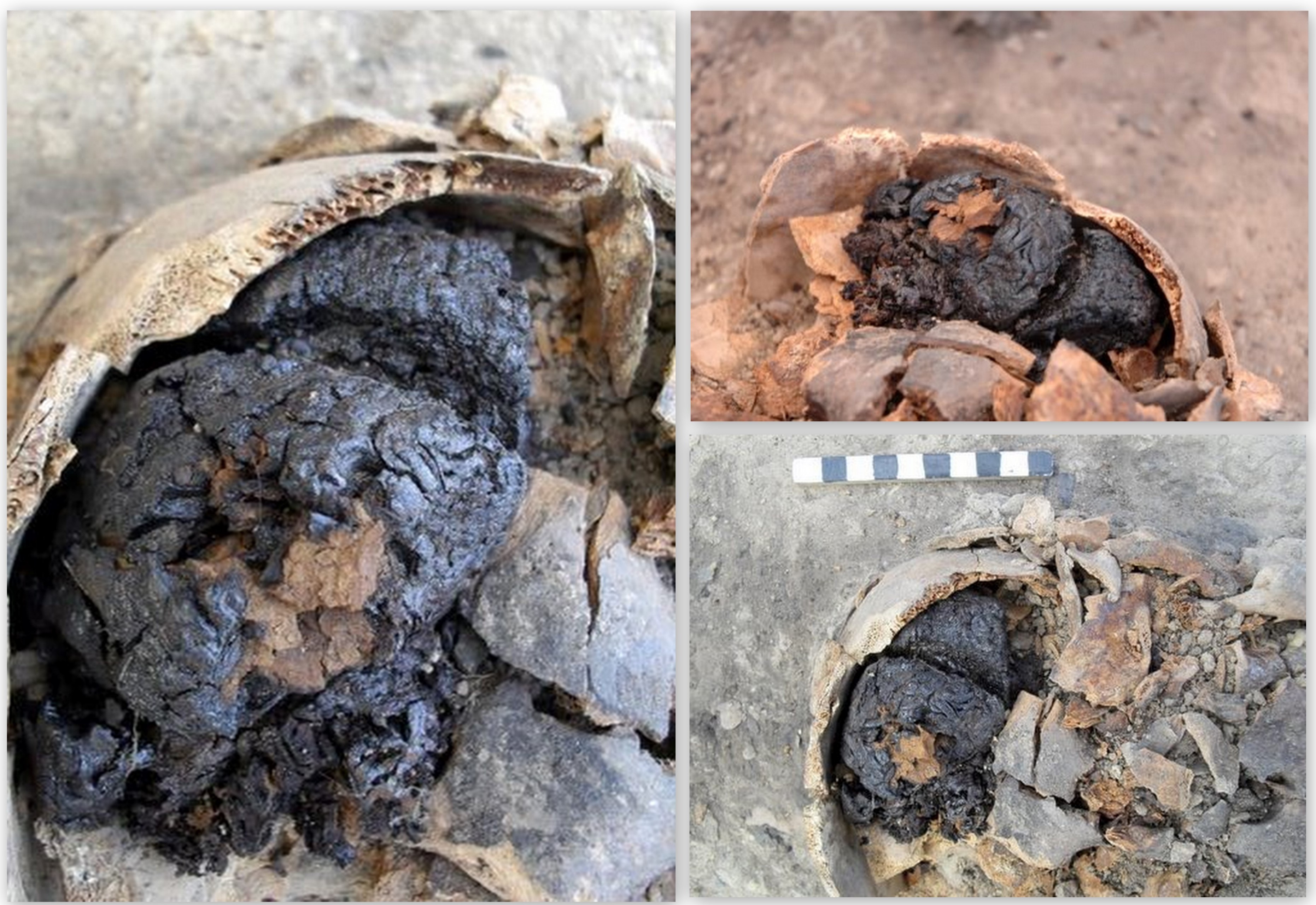 "Undecomposed human bodies and organs always attracted interest in terms of understanding biological tissue stability and immortality," the study's authors wrote. "In 2010, an archeological excavation... revealed fire affected regions with burnt human skeletons and charred wooden objects. Inside of the cracked skulls, undecomposed brains were discernible."
Dr. Frank Rühli, a researcher at the University of Zurich in Switzerland, said the sample could shed new light on the history of neurological disorders.
"Neural tissues are quite distinct, thus having ancient samples would help to better understand adaptations but also [the] evolution of neuropathologies," Rühli told The Huffington Post. "I think this is very important medically and has huge diagnostic potential."
Charred objects in the sediment layer where the Turkish skeletons were dug up, coupled with a history of seismic activity in the region, led researchers to hypothesize the ancient villagers were buried in an earthquake and then burned in an ensuing fire. The heat of the fire essentially would have "cooked" their brains, helping preserve the fragile tissue, according to New Scientist.
Lead author Meriç Altinoz, of Haliç University in Istanbul, Turkey, told HuffPost Science that to his knowledge, this represented the first known example of spontaneous brain mummification occurring through this process.

Calling all HuffPost superfans!
Sign up for membership to become a founding member and help shape HuffPost's next chapter
BEFORE YOU GO
PHOTO GALLERY
Meet Your Cave-Parents