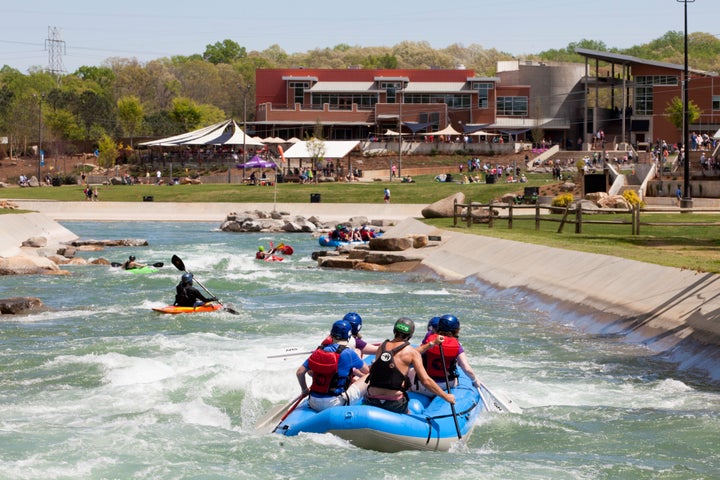 Unusually high levels of a brain-eating amoeba were found at a North Carolina water park where an Ohio teen became infected and later died, an investigation found.
All 11 samples taken from the U.S. National Whitewater Center in Charlotte tested positive for Naegleria fowleri, officials with the Centers for Disease Control and Prevention announced this week at a press conference.
Four samples taken from the nearby Catawba River tested negative for the pathogen while a sample taken from the riverbed tested positive.
"Our findings here are significant," Dr. Jennifer Cope, an infectious disease physician at the CDC, told CNN. "We saw multiple positive samples at levels we've not previously seen in environmental samples."
The presence of the deadly amoeba is likely due to a failure in the park's water sanitation system, which wasn't designed to target it, Cope said.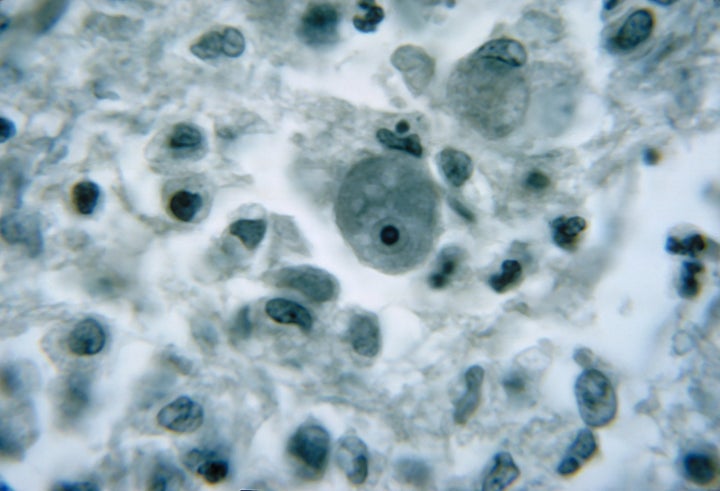 The park's cleaning system relies on ultraviolet radiation and chlorine, which would ordinarily kill Naegleria. However, because the park's man-made bodies of water are designed to look natural, they collect dirt and debris which interfere with the sanitation process, she said.
"The chlorine reacts with all that debris and is automatically consumed so that it is no longer present to deactivate a pathogen like Naegleria and the same is true about UV light," Cope said.
The park is one of only three similar systems in the U.S. that are not required to be regularly tested for pathogens. That's because it's seen more as a river or "natural system" than a man-made body of water, Cope said.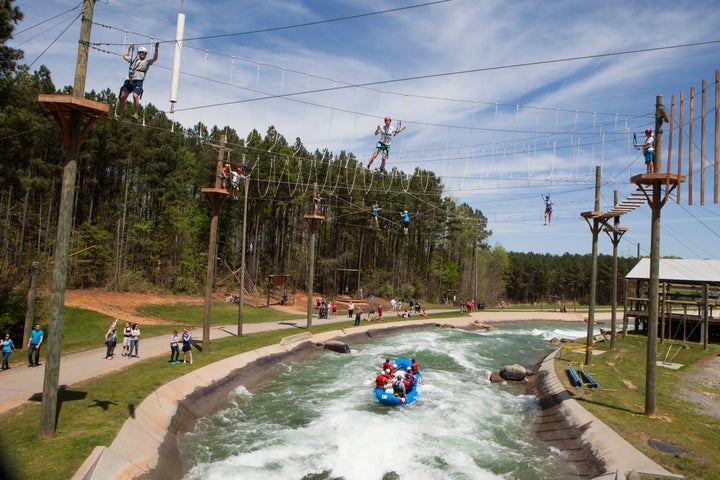 Mecklenburg County Medical Director Dr. Stephen Keener said that may change in the future.
"I think it's important to know that these infections are extremely rare," he added at the press conference.
He noted that there's no way to know whether an increased level of the amoeba creates a heightened risk of humans contracting it.
The news comes a week after 18-year-old Lauren Seitz died from the amoeba. She became infected while whitewater rafting at the park on June 8. The teen's raft overturned, possibly getting the water up her nose. Others who were with her have not fallen ill.
The majority of the infections have been in the southern states -- more than half in Texas and Florida.
There are steps the park can take to decrease the risk of infection, including lowering the temperature of the water and reducing algae that can encourage the amoeba's growth, Cope told WFAE.
The park's whitewater channel closed on June 24. It's not yet known when it will reopen.
In a statement, the park said it is working with health officials to clean the channel. They are also pledging to "work with the CDC, local and state public health officials, and other professionals to determine the best means possible to implement additional water quality measures in an effort to minimize risks related to Naegleria fowleri."
Mecklenburg County's Board of County Commissioners is scheduled to discuss next steps at their July 6 meeting.
Popular in the Community