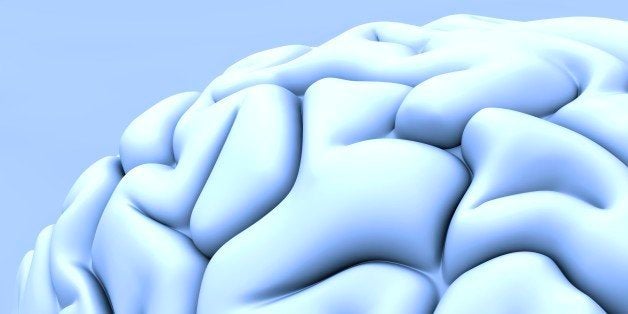 LONDON, Aug 14 (Reuters) - The extent of "folds" on the outer layer of the brain could give doctors a clue as to how well people suffering problems such as hallucinations or delusions will respond to antipsychotic drugs.
Researchers using magnetic resonance imaging (MRI) scans of people with psychosis identified patterns of folds in the brain that could act as markers of whether a patient's symptoms will be eased by medication.
Since around half of young patients get little or no benefit from the first medicines prescribed after a psychotic episode, the scientists said the finding could help identify those at greatest risk and may also help the search for better drugs.
"There have been few advances in developing novel anti-psychotic drugs over the past 50 years and we still face the same problems with a sub-group of people who do not respond to the drugs we currently use," said Paola Dazzan from King's College London's Institute of Psychiatry, who led the research.
"We could envisage using a marker like this one to identify people who are least likely to respond to existing medications and focus our efforts on developing new medication specifically adapted to this group," she added.
Psychosis describes mental illness symptoms like delusions and hearing voices and can be a feature of schizophrenia, which the World Health Organisation says affects about 24 million people globally, and bipolar disorder, which is estimated to affect 4 percent of people.
Current treatment involves a combination of antipsychotic drugs, psychological therapies and social support. But many patients do not respond to the initial medicines prescribed by their doctor, putting them at risk of further psychotic episodes and deteriorating mental health.
Dazzan's team, whose work was published on Wednesday in the journal JAMA Psychiatry, used MRI to scan the brains of 126 people - 80 who had experienced a first episode of psychosis and 46 healthy controls.
The scans were done shortly after the psychotic episodes, and the participants were assessed again 12 weeks later to see whether symptoms had improved after initial treatment with antipsychotic medications.
The researchers looked at a feature of the brain called "cortical gyrification" - the extent of folding or wrinkling of the cerebral cortex, the outermost sheet of brain tissue that plays a key role in memory, language and consciousness.
They found that people who did not respond to treatment had less gyrification in many brain regions - particularly in areas considered important in psychosis such as the temporal and frontal lobes.
"All of us have complex and varying patterns of folding in our brains. For the first time we are showing that the measurement of these variations could potentially guide us in treating psychosis," said Lena Palaniyappan of Britain's Nottingham University, who worked with Dazzan.
The researchers said their findings would need to be validated by further studies before routine MRI scanning could be recommended for all psychotic patients.
But Dazzan said that in the longer term, "if we are able to identify poor responders at the outset, we may be able to formulate personalised treatment plans for that individual patient." (Editing by Robin Pomeroy)

Related