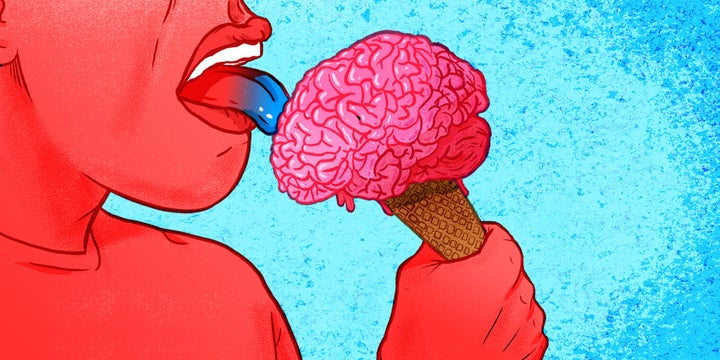 Brain freeze is an unavoidable risk when eating ice cream. It's the painful consequence of eating something cold too quickly, and it's an experience that most of us know very well. But what is it and why does it actually happen?
Brain freeze is a type of headache.
When you drink or eat something cold, like ice cream, you're changing the temperature at the back of your throat, where the juncture of the internal carotid artery and the anterior cerebral artery is found. The internal carotid artery feeds blood to the brain and the anterior cerebral artery is where brain tissue starts. Basically, it's full of blood vessels. The change in temperature causes a dilation and contraction of the vessels, and this is the reason we feel pain.
One thing we all know for sure is that the ice cream is more than worth it.
How do you prevent brain freeze?
The most common advice out there for preventing brain freeze is to stop eating ice cream, which not really an acceptable solution. A more practical solution is to push your tongue against the roof of your mouth to try to increase the temperature in your mouth. Or you can also try drinking something tepid.
So, go ahead and enjoy all the ice cream you want this summer, just make sure you have a room temperature glass of water close by for a chaser.