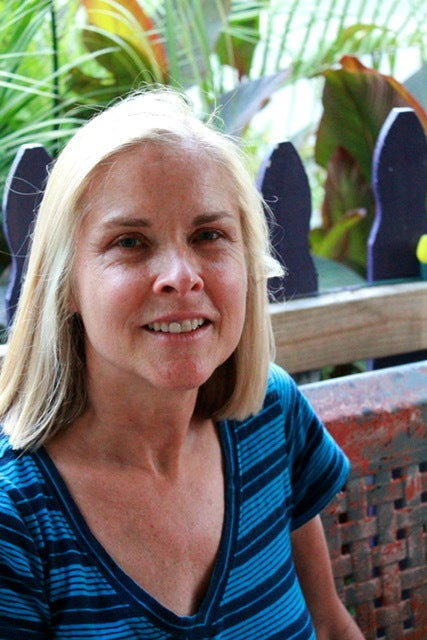 Anne Forrest is an original member of the Brain Injury Association of America (BIAA) Brain Injury Advisory Council (BIAC), which was established by BIAA President and CEO Susan Connors in 2008 to provide input and feedback on a broad range of activities, especially those involving brain injury awareness and advocacy.
Anne sustained a traumatic brain injury (TBI) in 1997 when she was rear-ended while driving in Washington, D.C. She woke up early the following Monday morning with the worst headache of her life, yet she continued into work. At work, the lawyers she worked with suggested that she should see a doctor. She refers to this as her first clue that she had a brain injury, as it hadn't even occurred to her to see a doctor until that point.
She recalls the doctor telling her she had whiplash and that she should take it easy. After a week at work, Anne was politely told to go home and rest when she couldn't add up the hours on her timesheet.
A few weeks later, over the fourth of July weekend, she noticed that she had trouble tracking the fireworks display with her eyes and realized she needed to seek help. She eventually saw a neurologist, who told her she had had a mild traumatic brain injury (mTBI). Anne was treated for headaches and the doctor ordered a range of tests, but he did not refer her to cognitive rehabilitation therapy.
She would eventually come to find a neuro-optometrist who helped her to understand she was having trouble reading because she was over-doing things and needed to reduce activity until her eye-brain connection improved. The doctor gave her some basic eye tracking exercises and she began vision therapy class. She continued to work with him as well as with her other doctors to find therapies to help her continue to get better.
In 1999, Anne followed her then boyfriend (now husband) to Austin, Texas, where she found a neurologist who was willing to take her on as a patient. He referred her to St. David's Rehabilitation Hospital even though it had been more than two years since her brain injury. She had previously been told that the brain can't recover beyond that point. She began getting rehab and started volunteering at the University of Texas. Anne and her boyfriend were married in October 2001, and they considered the wedding to be a rehabilitation exercise as it took a lot of project-management skills!
In March 2002, Anne and her husband moved back to Washington, D.C., where she eventually attended a Brain Injury Association conference and found Northern Virginia Brain Injury Services (BIS). Anne was assigned a mentor through BIS in whom she confided that she had hoped she had left her brain injury back in Texas. BIS asked her to join the speakers' bureau, and she began speaking to groups about her brain injury.
At one event, Anne recalls attendees assuming she was one of the organizers because she didn't exhibit outward signs of a brain injury. At this time, few members of the public understood that a concussion is a brain injury. Anne was able to help shed light on the subject through her speaking engagements.
Anne also volunteered at the BIAA office. In March 2007, she was profiled in a Washingtonian magazine story, "I Wanted My Brain Back," which is available for download from the Mild TBI page in the Living with Brain Injury section of BIAA's website. She worked with BIAA staff and long-time advocate Robert DeMichelis on several policy issues but especially the Annual Brain Injury Awareness Day on Capitol Hill. Anne was invited to speak on the briefing panel, "The Value of Rehabilitation," in March 2011. Shortly afterward, Anne and her husband moved back to Austin, where they reside today with their 8-year- old son, Daniel. Anne continues to serve on BIAA's Brain Injury Advisory Council and leads the group as chairperson.
When asked how the BIAA has changed her life, Anne said: "I feel so blessed to be a part of this group. So many members are doing exciting things and have modeled for me where I want to go with my life and advocacy work. My first goal is to keep getting better and better and watch other brain injury survivors solve problems and see their strengths. It has been amazing for me, so inspiring. I feel like we're thriving as a group. It's a lonely journey, especially if you don't get the proper care right away. It's been a blessing to have so many brothers and sisters taking this journey with me and pointing out different ways of doing things. It's so meaningful, and the inspiration I get from the other members is tremendous. We have an understanding of each other and have each other's backs."
This article originally appeared in Vol. 11., Issue 1 of THE Challenge!, the quarterly newsmagazine of the Brain Injury Association of America. Copies of the original issue can be downloaded at www.biausa.org/challenge
Amy Zellmer is an award-winning author, speaker, and advocate of traumatic brain injury (TBI). She is a frequent contributor to the Huffington Post, and has created a privateFacebook group for survivors and also produces a podcast series. She sits on the Brain Injury Advisory Council (BIAC) through the Brain Injury Association of America's and is involved with the Minnesota Brain Injury Alliance. She travels the country with her Yorkie, Pixxie, to help raise awareness about this silent and invisible injury that affects over 2.5 million Americans each year.
Related
Popular in the Community