Debbie Wagner was happy with her daily life, taking care of her three children, reading novels, balancing the family's checkbook and cooking up complicated recipes for dinner, and then the unthinkable happened. In 2002, Wagner was diagnosed with not one, but two brain tumors. Although the surgery to remove the tumors was successful, Wagner found herself unable to return to her normal routine.
This experience did have one unexpected effect: an increased visual awareness. About five months after her surgery, Wagner had embarked on a new journey as an artist. One morning in 2005, the vivid morning sun inspired Wagner so much that she knew she had to capture it. Compelled by the saturated hues and satisfied with the results, Wagner began painting every sunrise she saw.


Winter Sunrise, pastel
Wagner told Today, "It was so exhilarating that I did it again the next day, and the next day." To date, Wagner has completed 2,200 5-by-14 inch paintings and has no plans of stopping anytime soon. Though she initially took up painting as a hobby, her work is now in high demand as people are looking to commemorate an anniversary, birthday or remembering a loved one.
View a slideshow of Wagner's work below. If you would like to commemorate a date with one of Wagner's paintings, you can contact the artist at Three Rivers Gallery.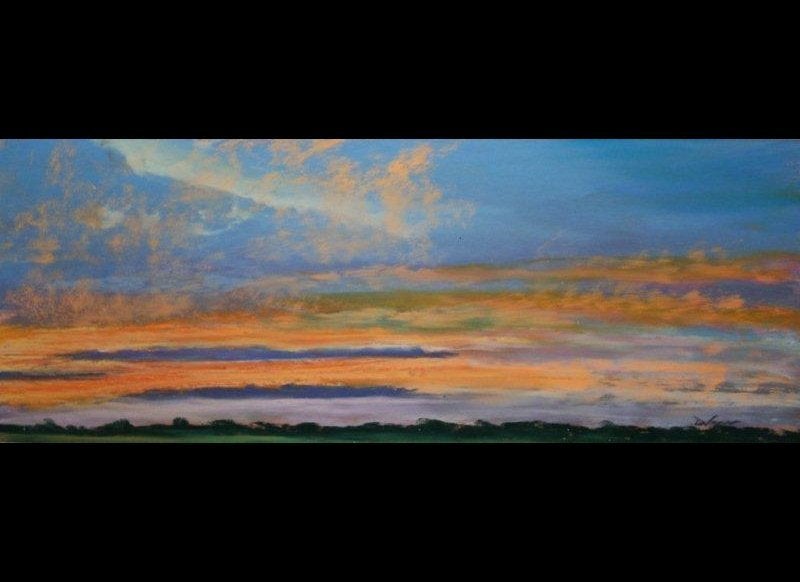 Debbie Wagner - Sunrise Journal
Popular in the Community