When Vice President Joe Biden stood beside the coffin of his son Beau, it seemed the whole world took a breath. Every parent knew what he must be feeling: one of the most powerful men on Earth, and yet he could not save his son.
Beau Biden was diagnosed with a malignant brain cancer, possibly a glioma: the same malady which took the lives of Ted Kennedy, Gene Siskel, Susan Hayward, George Gershwin and too many others.
Brain cancers like Beau Biden's kill about 15,000 adults each year. This is a deadly condition. Even with the best treatment available--surgery, radiation, chemotherapy--survival averages only about 15 months. Untreated? From diagnosis to death-- 4 months.
Surgery? "Gliomas are often difficult to reach, due to the complex and vital pathways of the brain. Worse, these cancers do not have clean boundaries. The main tumor mass can be surgically removed, but even the best operations leave many invading cancer cells scattered throughout the brain, continuing their deadly growth. There is also the risk of damaging critical nerve pathways."--Karen Aboody, MD, personal communication
Radiotherapy can have negative side effects. Chemotherapy drugs may be blocked from reaching the brain by the body's own defense, the blood-brain barrier. And when they do get through, such drugs may do harm to the healthy portion of the brain as well as the tumor.
At City of Hope (COH) National Medical Center in Los Angeles, two "warrior women", Karen Aboody, MD, Professor of Neurosciences and Neurosurgery, and Jana Portnow, MD, Associate Professor of Oncology, are searching for a better way. Many at COH have contributed significantly to the advancement of brain cancer research: Larry Couture, PhD, Behnam Badie, MD, Christine Brown, PhD, and more. But Aboody and Portnow capture the imagination: a team which has worked together for many years with very different and complementary skills.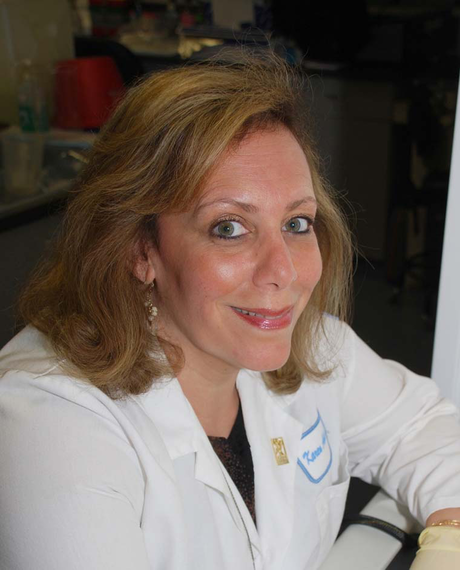 Dr. Aboody is a strategist; she studies the battlefield, learning the enemy's strengths and weakness, planning campaigns for its defeat.
And Dr. Portnow? She specializes in the treatment of brain tumors, and is Principal Investigator of the neural stem cell clinical trials. She designed the study protocol and oversees the running of the study.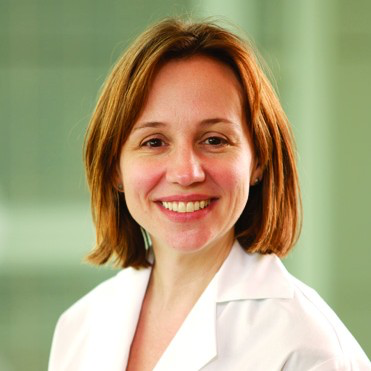 Aboody's early work at Harvard led to a curious fact: one kind of stem cell, a neural stem cell (NSC), is attracted to malignant and invasive tumor cells. Even if injected into the brain at a distance from the tumors, NSCs will migrate through normal tissue to seek out and target glioma sites. If injected intravenously, they will also cross the blood-brain barrier to target brain tumor sites. Dr. Aboody came to City of Hope 13 years ago to study this, and try to advance it toward patient trials.
Could this NSC attraction be used to kill the cancer cells?
Think of a tiny arrow, with a triggering device inside it, as if made to detonate a bomb on contact.
The stem cells would shoot in toward the gliomas. When they arrived at just the right place, their presence would trigger a previously-inactive drug, and kill the surrounding cancer cells.
That anti-cancer drug, inactive until triggered, could be a pill.
If the procedure works, the stem cells would essentially produce localized chemotherapy in the brain: sparing normal tissues from toxicity and potentially decreasing the side effects so common to chemo.

How would it be tested on people?
Enter Dr. Portnow. Like a battlefield general, she leads the charge, working with the patients all the way. The initial first-in-human safety study, completed in 2013, showed no negative responses from the body's immune system. It also provided proof that the anti-cancer agent was activated exactly where it was supposed to: at the brain tumor site.
In 2014, Dr. Portnow launched a Phase 1 dose escalation, multi-treatment clinical study--currently ongoing at City of Hope.
Here is how the new procedure works:
At the time of surgery, to remove a recurring glioma mass, the patient receives injections of the neural stem cells. The patient also has a small catheter inserted in the brain, for further rounds of outpatient treatment. After each stem cell infusion, the patient goes home and takes an inactive drug for 7 days. The stem cells convert it to an anti-cancer agent in the brain.
This current trial should be completed in two years.
And the next generation? Jump back to 2010, when Drs. Aboody, Portnow, and Couture received an $18 million grant from the California stem cell program to bring a second generation NSC treatment to patient trials. This treatment may be more potent than the first, and (importantly) can also be applied to cancers outside the brain. It was a five-year effort, leading to the filing of a new IND (Investigational New Drug) application to the Food and Drug Administration (FDA). It is hoped this second treatment will reach patients in human trials within 12 months.
Building toward the future, the California stem cell program provided an additional $8 million to establish the City of Hope as an "Alpha Site", one of three dedicated headquarters across the state, prepared to carry out more such clinical tests in this and other areas of chronic disease.
Three patients have received the new therapy; more are being recruited.
Help is on the way, to defeat this previously incurable condition.
Maria Millan, Senior Director of Medical Affairs for the California Institute for Regenerative Medicine, had this to say:
"...by working together, providing collective expertise, efficiencies and critical resources, we can help accelerate the development of stem cell treatments for patients with unmet medical needs. This is the start of something truly unique."
Popular in the Community