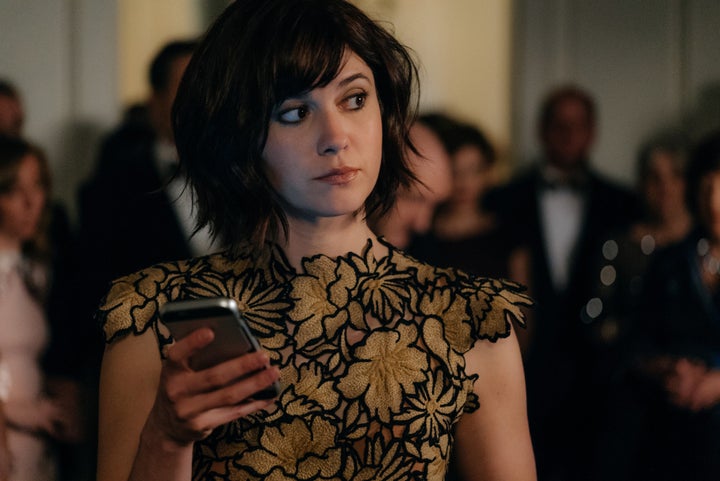 In October 2013, after teasing the possibility for two years, Congress allowed the U.S. government to shut down for 16 days before reaching a budget agreement that would keep it running. 
Several months later, Robert and Michelle King, creators of CBS' hit drama "The Good Wife," would find inspiration in that exasperating crisis for a new show they were developing, centered around alien bugs capable of mind control who use politicians to wreak havoc. 
It seemed ridiculous enough. Then, the 2016 presidential election kicked into gear. Suddenly, the Kings found themselves surrounded by material that was, if not as outrageous as alien bugs, at least dangerously close. That fresh stream of headlines helps fuel the self-confessed drama fiends' new show, "BrainDead," set to debut Monday on CBS.
"I've written mountain-climbing movies before, and they're not as dramatic as what's happening right now in the next six, seven months in our country," Robert King told The Huffington Post.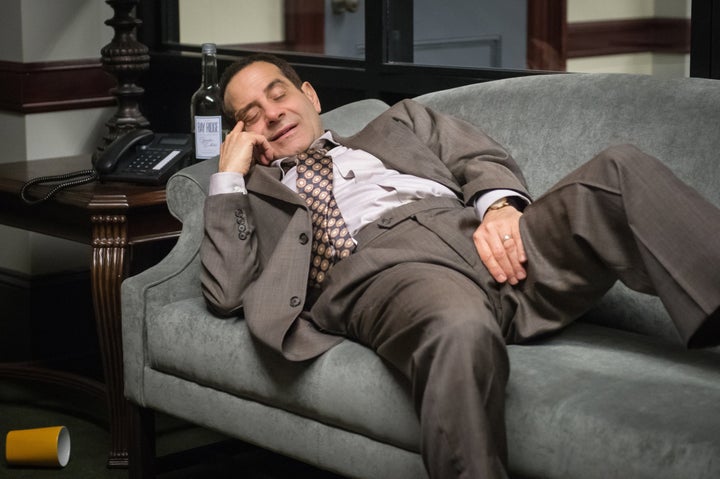 "BrainDead," which stars Tony Shalhoub as a weathered senate Republican and Mary Elizabeth Winstead as the green staffer who quickly realizes something strange is going on, will be the married writing duo's first TV endeavor since "The Good Wife" finale in May. 
The show certainly stands out in a television landscape that might be starting to feel too weighted down with politics in "Veep," "House of Cards" and "Homeland" -- not to mention 'round-the-clock election news coverage. The Kings see their alien bugs (which look more like earthling ants than anything too otherworldly) as a metaphor for "extremism in American life." If CBS will have them, the couple plans to take the series through three more seasons, using the bugs to critique U.S. institutions outside of D.C.: Wall Street in Season 2, then Silicon Valley for Season 3 and, finally, Hollywood. Yet the first season's Capitol Hill setting is particularly ripe for writers who want to "dabble in absurdist comedy," Michelle King explained. 
Aliens taking over politicians, preventing the government from getting anything done: Too crazy to imagine? Cast members we spoke to don't seem to think so.
"When you see the vines of Ted Cruz and Carly Fiorina shaking hands, and it looks like there's a sort of alien communication going on," Winstead explained (jokingly), "it's really not that much of a stretch." 
The 31-year-old actress plays Laurel Healy, a documentarian who takes a government job so her father will donate $100,000 to her pet project: a film about religious music in the Solomon Islands. In that way, the Kings explained, the show takes a cue from "The Good Wife," following a strong female character through her struggles and triumphs in work and love.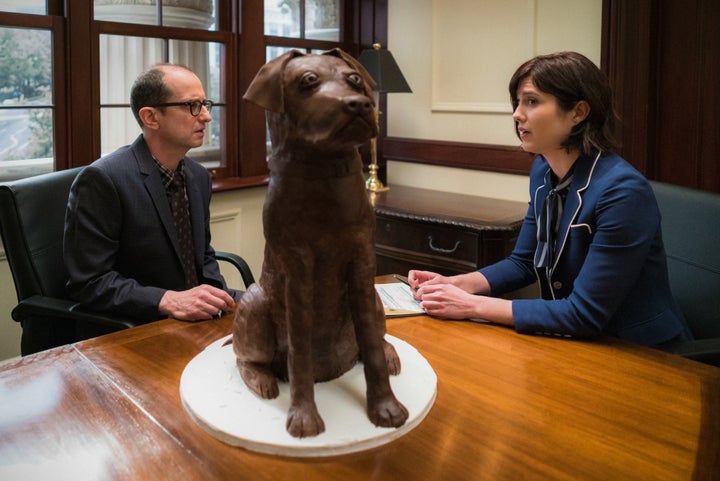 Laurel begins to serve as constituent caseworker for her brother, the morally conflicted Democratic Sen. Luke Healy. Spending her first day half-earnestly addressing the varied problems of citizens, one catches her special attention: a woman whose husband suddenly started behaving oddly after returning from a ship carrying strange cargo. The senator's office, inexplicably, signed off on the shipment of a meteor that had crash-landed in Russia.
"Laurel, this is constituent care, not Nancy Drew," says Luke, who does not make very strong attempts to mask his dickish nature. Yet still Laurel commits to the job, albeit often with a surly temperament, and starts noticing the Stepford-level goings-on about town. She also quickly attracts the attentions of Gareth Ritter, an assistant to Shalhoub's alcoholic Sen. Red Wheatus played by Aaron Tveit. Gareth has a plot to end the budget stalemate by covertly reaching across the aisle to Senator Healy -- through Laurel -- and tricking his stubborn boss into an agreement. 
Unfortunately, beyond constituent care, other issues that don't particularly faze Lothario Luke are the 100,000 jobs on the line as Capitol Hill faces an impending government shutdown. The stalemate continues as TV screens play clips from speeches by Donald Trump and Hillary Clinton, while Laurel keeps digging around, ultimately earning herself a bloody confrontation with the real problem facing D.C.: aliens.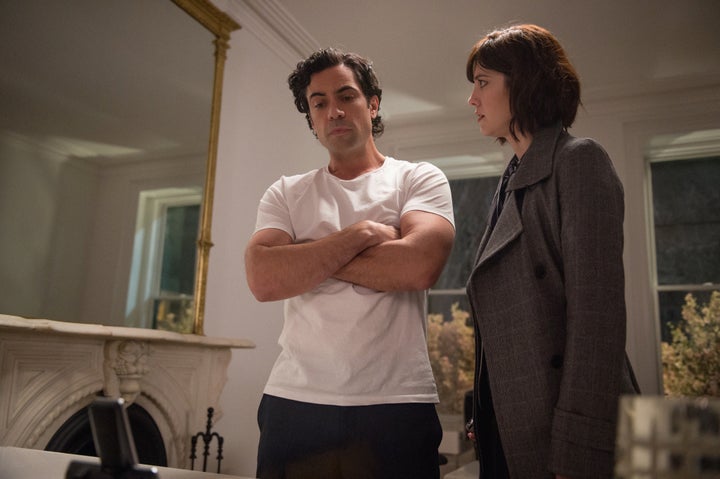 For Shalhoub, the sci-fi genre allows for a perfect "satirical illustration" of elected officials unable "to use the system for the benefit of the people rather than the benefit of their own individual political careers." Watching speeches by Republican presidential contenders Ted Cruz and John Kasich helped him round out his character, an early victim.
With its goofy horror tropes and a smattering of camp-tastic gore, "BrainDead" initially maintains its balance on the tightrope between drama and comedy. Ominous moments that might otherwise steer a scene into any actually serious territory are quickly stymied by a joke or layered with a bubbly tune. (The aliens, for some reason, share an affinity for "You Might Think" by The Cars.) 
But science fiction naysayers beware: The Kings are unafraid of plunging the show head-on into that (often cheesy) territory. 
"We love cheesy! You say 'cheesy' like it's a negative thing!" Robert said. (HuffPost did, in fact, say the word like it was a negative thing.)
"I think the sci-fi genre or the horror genre can be confused for lowbrow," he went on. "In fact, when you look at 'Invasion of the Body Snatchers,' there's nothing that probably explains American society and the conformity of American society better."
"BrainDead" premieres on CBS Monday, June 13, at 10 p.m. ET.
REAL LIFE. REAL NEWS. REAL VOICES.
Help us tell more of the stories that matter from voices that too often remain unheard.
BEFORE YOU GO
PHOTO GALLERY
Feminist TV Guide 2016