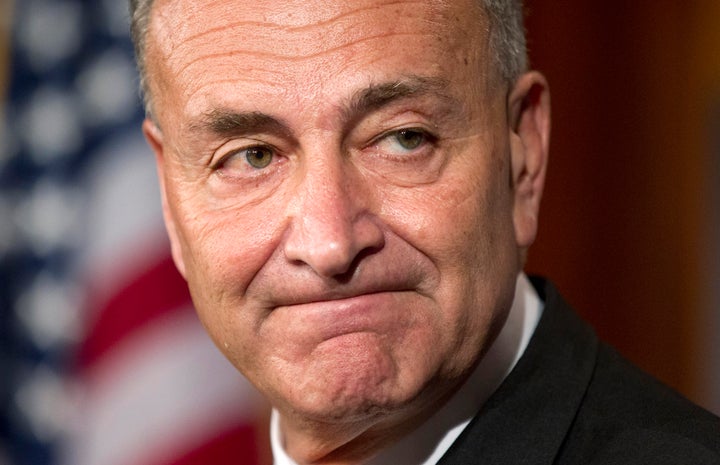 Two Democratic senators have introduced legislation that would address a pressing need among tech startups: hiring enough foreign-born engineers.
Currently, foreign students are discouraged from starting new companies after graduating from American universities because they compete for a limited number of visas. Many immigrants who can't secure visas give up and return to their native countries.
The BRAINS Act, introduced by Sens. Charles Schumer (D-N.Y.) and Chris Coons (D-Del.), would make 55,000 new green cards available each year to foreign students who graduate from American universities with advanced degrees in science, technology, engineering and math. The bill also allows high-tech workers in the United States on temporary visas to renew them without having to first return to their country of origin.
"It makes no sense that America is educating the world's smartest and most talented students and then, once they are at their full potential, kicks them out the door," Schumer said in a statement. "We should be encouraging every brilliant and well educated immigrant to stay here, build a business here, employ people here, and grow our economy. Fixing our broken green card system will help ensure that the next eBay, the next Google, the next Intel will be started in America, not in Shanghai."
If it passes, the legislation would be a relief to many tech startups who have complained about not being able to fill a gap in engineering talent with qualified immigrants.
"Whether they are just starting out or trying to scale up to meet demand, literally hundreds of tech companies in New York struggle needlessly because of federal visa issues," said a report issued earlier this year by the Center for an Urban Future, a New York City-based think tank.
The report said raising the cap on visas and streamlining visa process would be "the most immediate and effective remedy for the city's engineering talent gap."
Tumblr founder David Karp, for example, has waited more than nine months to get top-level employees cleared for visas, according to the report. A backlog of green card applications is also preventing immigrant engineers who rely on their employer-sponsored visas from going on to start their own companies in the United States.
Between 1995 and 2005, an estimated 52 percent of Silicon Valley tech companies were founded by immigrants, according to Vivek Wadhwa, a professor at the Pratt School of Engineering at Duke University.
Popular in the Community