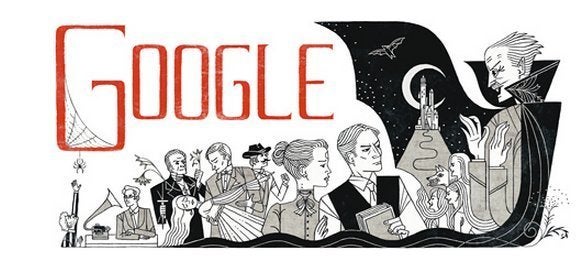 Ever think Google's homepage would pay homage to vampires?
If bloodsuckers are your thing, then today you're in luck! Google is celebrating Irish novelist Bram Stoker's 165th birthday with a special doodle in place of its Search home page logo. This renowned author famously penned the gothic thriller "Dracula" in 1897, as well as other horror-themed novels like "The Lady of the Shroud."
The Nov. 8 Google doodle depicts an eerie black-and-white sketch of the main characters from "Dracula," including the vampire himself, to the far right of the illustration.
Of course, it's not lost on us that this particular doodle is doing more than simply paying tribute to Stoker. When users click the company logo, they're directed to a search page with a list of the author's works located in a horizontal panel across the top of the search results list. When you select one of Stoker's novels, a Knowledge Graph panel appears to the right of the screen, which is (of course) connected to the Google Books library, where you (of course) can purchase an eBook version of that title via Google. See what we mean below.

Stoker's titles in Google's ebook library.

The Knowledge Graph displays details about "Dracula."

Google's ebook library page for "Dracula."
Not a bad way to advertise your services, eh?
Related
Before You Go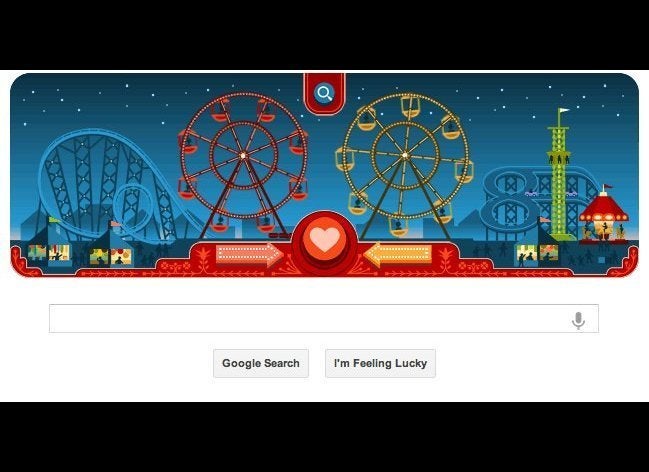 Google Doodle Slideshow
Popular in the Community