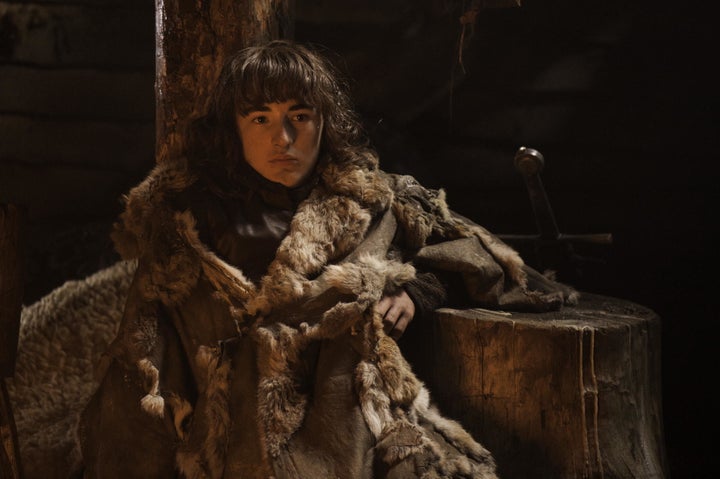 "It's going to get particularly interesting with Bran," he said. "He has some interesting visions." Hmmm, what visions could he be talking about? Fans on Reddit are guessing Bran could have a vision of the Tower of Joy. This could be particularly important since the inclusion of this storyline from George R.R. Martin's books would once again make Jon Snow relevant to the show (whether or not Jon is truly dead). In the first A Song of Ice and Fire book,  A Game of Thrones, Ned Stark dreams of his showdown at the Tower of Joy.
 We previously recounted the Tower of Joy storyline last month, but here's the TL;DR version: Lyanna Stark, Ned's sister, was held in the Tower of Joy as it was guarded by Arthur Dayne (a character not in the show) and two other men of the Kingsguard. When Ned showed up to rescue her, a fight broke out, resulting in Ned making an unspecified promise to his sister before she died. As the popular theory goes, this promise could reveal Jon Snow's true parentage -- that Lyanna Stark and Rhaegar Targaryen are his biological parents, according to theories.
There's even more evidence that the showdown at the Tower of Joy could happen in Season 6. A casting call for the new season included a "Legendary Fighter" whose description is strikingly similar to that of Arthur Dayne, hinting that the show may introduce him. HBO may have also found their location for the Tower, as Watchers on the Wall speculated. The network has announced two new castles in Spain as filming locations for Season 6, the Castillo de Zafra, in the Guadalajara province, and the Castillo Santa Florentina, in Canet de Mar. WotW speculates that the former castle visually looks like an ideal spot to film the Tower of Joy sequence, if it ends up happening. Let's also not forget that if we do get a vision of the showdown, it would mean the return of Ned Stark, and Sean Bean still has hope he may return to the show.
Either way, Bran is back, so get ready for a lot more Hodoring.
PHOTO GALLERY
"Game Of Thrones"
To subscribe to our HuffPost Entertainment WhatsApp account:
1. Download WhatsApp on your phone.
2. Save this number, 347-334-1794, in your phone's contacts.
3. Text "POP" to that number via your WhatsApp account.
You can unsubscribe at any time by texting "STOP" to the same number.
Calling all HuffPost superfans!
Sign up for membership to become a founding member and help shape HuffPost's next chapter