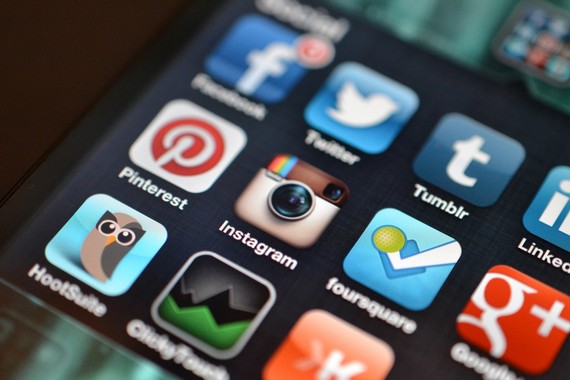 To be totally real with you, social media is no longer a nice to have. Social media is one hundred percent a need to have, and it is incredibly important that we treat it as such and understand how to best maximize its benefits. There is definitely a thinly veiled line between personal and professional, one that we do not want to intentionally blur for fear of portraying a misappropriated image. In our day and age, it is absolutely critical that we understand the vitality of managing our online profiles as standalone brands, because that is what we each are today, a standalone personal brand. It has become more crucial than ever to portray the correct image, and there are definitely some tips and tricks along the way to help us achieve optimal brands online.
While there are a number of dissenting opinions on the perceived value of social media, I will admit that I myself am a big proponent of social media and advocate its power to connect individuals of all ethnicities, backgrounds, cultures, values, and more, which is absolutely phenomenal in the capacity to drive high traffic conversations, and ultimately, foster deep everlasting global change. In my own personal experience, social media has enabled me to become discovered to begin a career in American media, as well as, connect to very special people, who I would have never met were it not for the Twitter platform. When leveraged properly, social media is incredibly powerful but we definitely have to keep the following tips and tricks in mind!
Represent the Professional You and Set Your Personal Pages to the Private Mode
The CEO of Pure Performance Communications, Deirdre Breakenridge, and authority on managing social media and public relations, advises everyone to clean up our social media profiles to always represent the professional us and enable our private pages to run on a private mode. There should be a clear difference between what we share for our personal audience vs. the content we broadcast to our prospective employers and professional networks. I am a big fan of searching my name on Google to read through the search results, and Breakenridge agrees as well. She recommends us to set up Google Alerts to continue tracking our personal brand. In case of a major flub or mess up, we should always remember to apologize profusely and swiftly so that we may continue to learn from our mistakes and grow in the future. Wise words right here!
Strive to Maintain Brand Consistency Across Social Media Touchpoints e.g. Twitter and Snapchat
Our personal brand is always ON. There is no true method to turn it off, really even for a second, so we have to make every possible effort to ensure that each of our touchpoints whether via the platforms of Snapchat, Twitter, Instagram, or Facebook, are all essentially communicating the core of our identities in a consistently relatable and authentic voice. An issue that is honestly all too common is brand inconsistency across various platforms, and not only is this confusing to people, but also, it is vastly ineffective for us because we have no idea who we are telling the public we are. It is most definitely a great idea to avoid this confusion by ensuring that our touchpoints, messaging, and voice are all smooth, effective, and consistent across all platforms. A good idea would be to check for any inconsistencies, errors, or off-language with great frequency and ease.
Engage in Global Conversations and Take a Stand On Issues Relevant to Your Brand
I can tell you from personal experience that there is nothing more disheartening than to view a very popular person's Twitter profile and realize that he or she never takes a hard stance against any issue, much less, advocates for anything he or she ever believes in. The entire purpose of a personal brand is to project our thoughts and ideas onto a larger public, who would typically listen to us and or look to our minds for inspiration in leading their day to day lives. As a result, engagement is absolutely critical to success. Engage with your social media followers, engage with your like-minded communities, send tweets regularly, and post updates because the last thing you want to do is seem inaccessible and or unapproachable on social media. Sustained engagement on social media platforms in a unified voice can pay dividends in terms of building long-term career potential and an audience eager to support us in our visions and cheer us on our journeys.
So, there you have it folks, the A-Z's of building and branding a sustainable social media image. What are your thoughts around creating a long-term personal brand via social media? I would love to hear from you!
Related
Popular in the Community