A kitten found buried under snow earlier this month has made a miraculous recovery -- just in time for the holidays.
The cat, now named Lazarus, lives with the family who discovered and rescued him on Thanksgiving morning. A new YouTube video shows Lazarus' incredible transformation from an animal near death to a frisky little feline, playfully swiping feathers and chasing older (and not particularly amused) cats.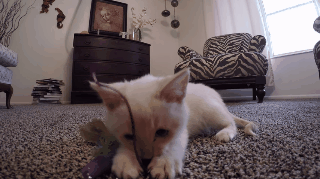 The night before Thanksgiving, almost a foot of snow fell near Bear Lake in Garden City, Utah in the span of just a few hours.
For Branden Bingham, who owns a lodge nearby, and his children, this meant a fun holiday morning playing in fresh, powdery snow. That is, until his oldest son made a chilling discovery -- a seemingly dead kitten that got trapped and partially buried under the rapidly falling snow.
Bingham's brother sprung into action, picking up the frozen cat and bringing him back to the lodge's porch.
That's when he family realized the tiny kitten was still alive, a moment they captured in a moving YouTube video earlier this month.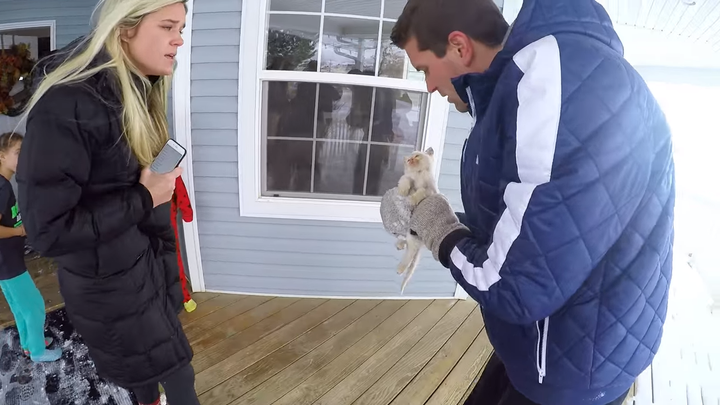 After hours of trying to defrost the little tyke by the fire, they were able to revive the him.
The Binghams feel this outcome was an early Christmas miracle and named the cat Lazarus.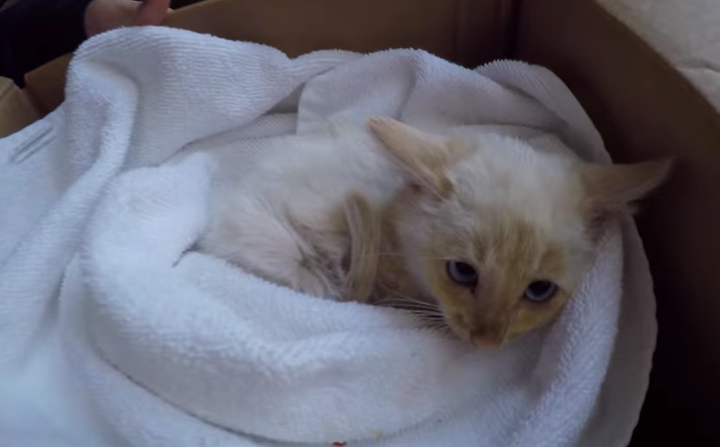 After little Lazarus was brought back, he was whisked to an animal hospital where he received shots and was temporarily fostered by Bingham's cousin, Becca, until he had fully recovered.
Once Lazarus was healthy, Bingham and his immediate family adopted him and took him back to their house, where the kitty promptly made himself at home by plunging his teeny head into a huge bowl of food.
PHOTO GALLERY
Cute Kittens
Calling all HuffPost superfans!
Sign up for membership to become a founding member and help shape HuffPost's next chapter