"If there's any information to be gleaned off the study of someone like myself, who has played soccer for 40 years, it feels like my responsibility -- but not in a burdensome way," Chastain told The New York Times.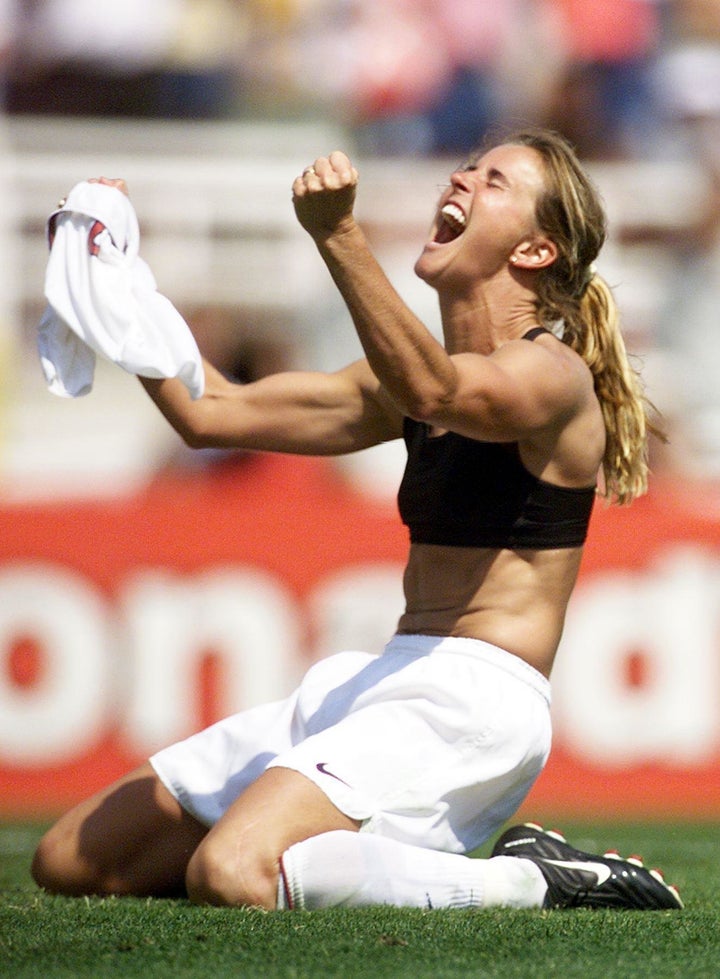 Chastain is the most high-profile female athlete to promise her brain to researching the disease, which has largely been associated with football players and boxers. However, the evolving level of play in women's sports is likely to bring scrutiny to the impact on female athletes. 
"The women who play at the professional level and the elite level, even these young kids, they give as much as the guys," Chastain told the Times. 
Ann McKee, director of Boston University's CTE Program which has a collaborative brain bank with the Concussion Legacy Foundation and the Department of Veterans Affairs, told USA Today that examining female athletes' brains was a crucial and under-explored study area.  
"We currently know so little about how gender influences outcome after trauma," McKee said. "Her pledge marks an important step to expand our knowledge in this critical area."
The brain bank has examined 307 brains, but only a fraction have belonged to women. Robert Stern,director of clinical research for Boston University's Chronic Traumatic Encephalopathy Center, previously told The Huffington Post that CTE in the past had been found in women who had suffered blows to the head though trauma like domestic violence.
"There is great concern that the female brain may, in fact, be more prone to injury and adverse long-term outcome than the male brain . . . but the rate of brain donation from women has been exceedingly low," McKee told The Washington Post.
In Chastain's decades-long career, she won two Women's World Cup championships and two Olympic gold medals with the U.S, Women's National Team. She estimated that she shook off a likely concussion from heading the ball "probably a half-dozen times" throughout her career, according to the Times. 
Concerns over CTE in recent years has cast a long shadow over football in particular and raises serious questions about the game's future from the Pop-Warner levels to the pros. 
Chastain has already made efforts to see her sport spared from such concerns by advocating safer soccer rules and delaying heading in youth games until after 14 years of age. 
Calling all HuffPost superfans!
Sign up for membership to become a founding member and help shape HuffPost's next chapter
BEFORE YOU GO
PHOTO GALLERY
Former NFL Players With CTE