It's likely the most famous sports bra in the world.
When soccer's Brandi Chastain scored the winning goal for Team U.S.A. during a shootout against China at the 1999 FIFA Women's World Cup Final, she threw off her jersey and, donning a simple black sports bra, collapsed to the ground in overjoyed celebration. In that instant, one of the most iconic moments in sports was born.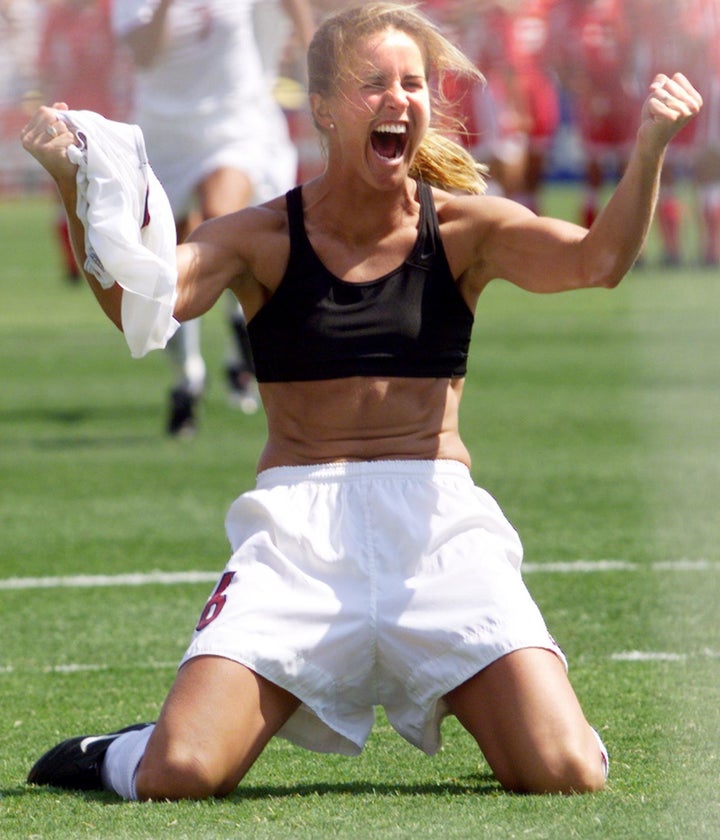 For Chastain, it wasn't just about one win. In that moment, her emotions took over, she tells "Oprah: Where Are They Now?", because that particular win represented something much larger beneath the surface.
"That was a moment of insanity, and I think that's why it was so… over-the-top and so joyful," Chastain says. "That was a life's long work come to its culmination in one moment. It was incredible."
Chastain and the women's soccer team were squarely in the spotlight after that game. They brought major attention to the sport, and the image of Chastain celebrating in her sports bra was splashed everywhere. The public was enamored, and it's no surprise that some even envisioned purchasing Chastain's iconic undergarment so they could own a piece of history.
"There were offers to purchase the sports bra," Chastain says. "For quite a few dollars."
But, the former soccer star wasn't interested in making a sale.
"I didn't want anybody to think that that moment was anything but as spontaneous and organic as it was," she explains.
So, where's the famous sports bra today?
"It, proudly, is in my house," Chastain smiles.
The 47-year-old opens up more about her life in the years since that game-winning goal on "Oprah: Where Are They Now?", airing Saturday, Feb. 20, at 10 p.m. ET on OWN.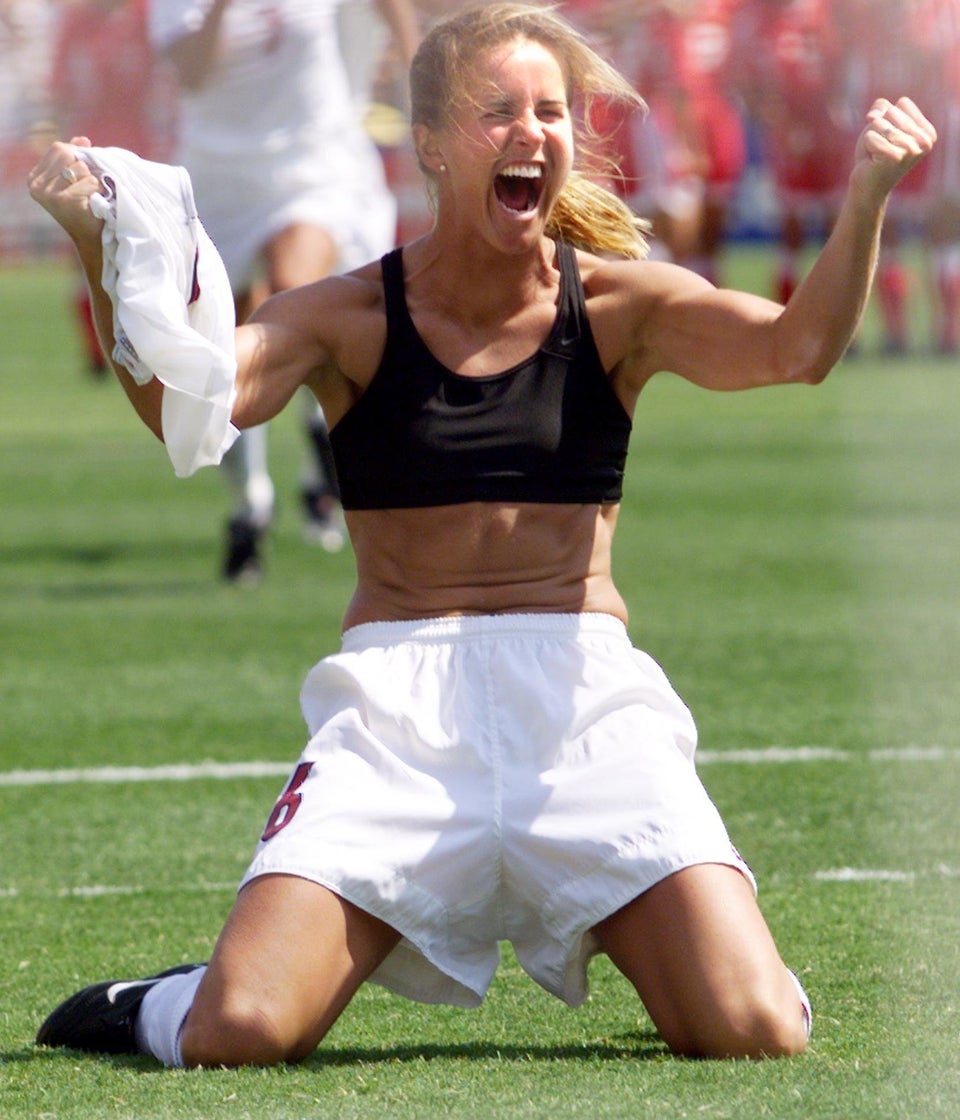 Iconic Sports Photos
Related
Popular in the Community