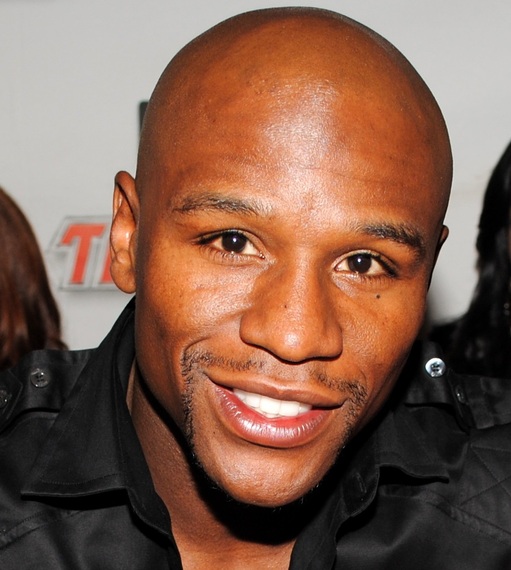 To many, Floyd Mayweather is one of the greatest fighters and athletes of all time. However, if you take a closer look at this seasoned boxer and the way that he manages his now world-famous brand, it is easy to see that this athlete is also a pro when it comes to branding. When Floyd Mayweather and Manny Pacquiao faced off this year for the "Fight of the Century," Mayweather put his branding skills on display for all of us to see and learn from.
Create a Brand and Stick To It
Floyd Mayweather's brand image is pretty clear. The fighter is loud, in-your-face, over-the-top and meant to be more than just a boxer, but a full-on celebrity. While he may be in the public eye far more than counterparts such as Manny Pacquiao, this is all done intentionally. If you look at the fighter's social media accounts you will see them full of Mayweather flaunting a lavish lifestyle, and posting pictures with celebrities. It is clear that this is the persona that Mayweather wants to give off, and whether he's appearing on a talk show, tweeting, speaking to the press or entering the ring, he always sticks to his brand image.
So many brands today attempt to be something they are not. You may want to brand yourself as the most cutting-edge tech company in the market, but if your product doesn't meet your image, the public will notice. This is one thing that Floyd Mayweather has perfected. He openly talks about how he is the best in the world, and he has the record to back it up. The undefeated fighter has been -- and continues to be -- the top rated in the world, and it doesn't seem like this record is in jeopardy any time soon.
Don't Be Afraid to Go Bigger
Just when the public thought that Forbes' Highest Paid Athlete couldn't take his branding efforts any larger, the fighter once again proved everyone wrong. Mayweather formed his own promotional company in 2007, called Mayweather Promotions. The move made his brand even bigger, as creating the company means that Mayweather promotes his own fights, and makes millions more per event than he normally would, essentially making more money off of himself.
Don't Add Fuel to the Fire
While there are many of lessons that Floyd Mayweather can teach us about branding from the things he does, there are also some lessons to be learned on what he fails to do. After a string of incidents involving domestic violence and his attitude towards women, Mayweather has been under fire for his treatment of the opposite sex. At a time when he should have focused on rebuilding the public's trust in his brand, Mayweather went in the opposite direction, banning two female reporters who have spoken out against the fighter in the past, from his press conferences. While some may see this as a PR disaster, you could also argue that Mayweather is just sticking to his egocentric "I don't care about anyone's opinion" attitude.
Love him or hate him, there is no arguing that when it comes to self-branding in the world of professional sports, no one has a hold on the industry quite like this prize-winning fighter.
Related
Popular in the Community