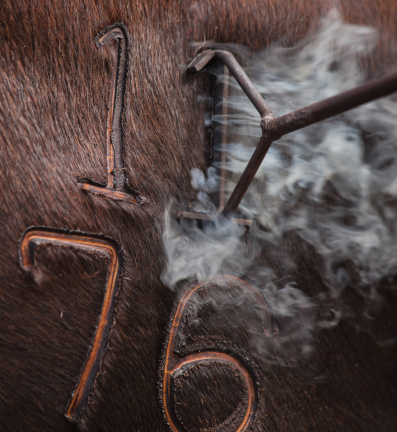 I created a lending website with my friend. In six months we launched. Eight months later we were gaining traction and had enough confidence to make a commercial. We started interviewing production companies to shoot it. Each one said they would, could, and were confident they could deliver what we wanted in a timely fashion.
They probed a little further. Then they asked the question:
"Ahhhhhhhhhh... our brand?"
How do you go seventeen months deep into a project and not truly know your brand?
Branding is not only about getting your target market to select you over the competition, but about getting your prospects to see you as the sole provider of a solution to their problem or need (see link).
We had lived with our creation for well over a year and yet we did not have a clear concise picture of who we were. This company forced us to re-examine ourselves. They forced us to ask ourselves basic questions about our company:
What are our core competencies?
What is our vision of the future?
What are some unique things you don't know about us?
Then, about our clients, the people who use our platform:
How do they benefit from it?
How do they think about us?
What surprises them about us?
Like a cattle prod to the keister, we had never REALLY thought it through.
Now, don't get me wrong, we are not idiots. In fact, we both think very highly of ourselves. But sometimes you get so close to something, so immersed in the day-to-day grind of the startup world, the constant wins and losses, the emotional rollercoaster of a ride, that you fail to step back and take stock.
Sometimes people come into your lives for a reason and while they are there to make money off of you, maybe they are also there to provide a much needed service. I think there are many times when founders tend to think they can do it all, and they should do it all. They are smart people who wish to take on any task and grind it out until they have a victory. My partner is one of those people.
I recognize the limits of my capabilities, and I trust that someone will lead me to the Promise-land if I delegate the authority to a professional. Now, I have been burned in doing so. We all have. That is called life. If you can minimize those times, you are a rock star.
To this day, I find it hard to imagine that we could be so far into this project and not have a clear concise brand.
So like my bovine brethren, I always prefer the branding iron to the cattle prod.
This post originally appeared on The Whole Magilla and was written by Chris Meyer, co-founder of MagillaLoans.com.
REAL LIFE. REAL NEWS. REAL VOICES.
Help us tell more of the stories that matter from voices that too often remain unheard.