This week, "Black Ruby", captivates the worldwide movie industry, as the first motion picture ever shot with an iPhone7.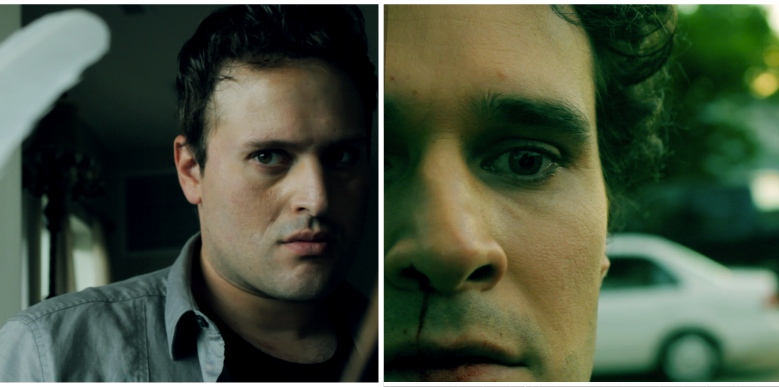 The method actor coined by Marlon Brando is the style 'Brando' applauded, today an admiration when someone makes the similarity. That someone not equivalently mentioned is Montgomery Clift, one of the original method actors in Hollywood accredited for his realism.
This is what brought me to the label 'method actor'. Today, it is a new trademark that is loosely flung around, a plethora of actors wanting to costume the description or rather be perceived as the eccentric thespian willing to do whatever it takes.
Being educated in Europe and enjoying the theatrics in the United Kingdom while studying American cinema, the very finest did originate from the golden era -- their motivations were distinctive, contrary to how shallow traits prevail and dominate the entertainment spectrum, today.
The story plays like a retro slice that moves in and out of black & white and unexpectedly, it is not a European experimentalism. Rather, the movie comes from middle America, the notable Chicago, but there is an element of foreign origin involved – Mexican born Monica Esmeralda Leon created the first Latino film studio in Chicago and the Midwest.
"Yes we are Latino, but everything else -- we often use the phrase La Raza, which means we're incorporating the best from all over. We have a diverse team that extends into the UK -- so if our films feel a bit foreign or Euro it's actually ordinary and expected."
I got that expectancy from Black Ruby, a story that follows two friends Jules and Louis, two jazz musicians both fighting their social demons. These demons become exploited when the beautiful multi-racial African-Hispanic Ruby escorts her way into their lives. Ruby played by the real life multi-cultural Krystal E. Heredia is a silent performance, a challenge integrating the trainings of method acting.
In addition, it appears that Leon knew what she was doing bringing on European producer and actor Marius Iliescu who plays Vic 'the pimp.' Iliescu has a small portion, but uses his moment to be exceptionally powerful setting the tone to the film's ambiance, "The fact that Ruby is portraying she's underage she has a special aura that even a pimp like Vic can smell. She's not just yet caught in Vic's world, she needs protection and Vic is one option. Escaping Vic is hard but not impossible and Louis' punches did just that."
The movie being the first to use the iphone 7 was not the phenomenon of the motion picture -- the screenplay can go in that direction of masterful work, but I believe the casting of lead actors: Joseph Mennella (Jules) and Zachary Laoutides (Louis) is a
Marlon Brando and Montgomery Clift performance.
You're able to see a reminiscence of the 1958 film 'The Young Lions' watching Mennella resembling a young Brando take the screen with Laoutides channeling a Clift character enactment. Mennella recently casted in the Chicago production of the Tennessee Williams' classic A Streetcar Named Desire, playing the role of Stanley Kowalski is no stranger to the comparison.
"I think it's flattering anytime you're mentioned in the same breath with a legend like Brando. However, I'm not certain it's a fair comparison. You're talking about one of the greatest film actors of the 20th century and I'm a newcomer. Our styles may be similar, but I don't feel like I've accomplished nearly enough yet to deserve such a great comparison."
Possibly it's the artistic experiment and risk film studio Ave Fenix Pictures takes to prosper that's showcasing the finest in their movies and performances. Screenplay writer and actor, Zachary Laoutides, has had his hands filled the last three years, writing and co-staring in the studio's movie slate, transforming into all his characters that have completely diverse faces.
Louis is medicated, silent, emotional, violent at times and has saddened blue eyes for the majority of the film; an internal suffering that can only be brought out by a methodology knowing that Laoutides is strongly Ottoman rooted.
"I didn't know about Montgomery Clift and I had to ask Joseph who he was. I'll be honest I'm not even that familiar with Brando's work, but I knew Joseph was always compared, so I felt sharing the screen with him was going to be special. -- Anyone should be able to take the set just like they take the stage and play character pieces. It happens everyday in theater, yet we celebrate it in film like it's such a hard thing to do -- well it's not."
Calling all HuffPost superfans!
Sign up for membership to become a founding member and help shape HuffPost's next chapter
This post was published on the now-closed HuffPost Contributor platform. Contributors control their own work and posted freely to our site. If you need to flag this entry as abusive,
send us an email
.