Inspired by Ian MacAllen's "Toilets of New York" Tumblr, videographers Brandon Bloch and Tim Sessler decided to film the grimy interiors and wall graffiti of a particular type of New York commode: the Brooklyn dive bar bathroom.
"DIVE ART - Brooklyn Bathroom Graffiti" is "Part bar crawl. Part gallery walk," Bloch writes on his Vimeo page. Watch and it might conjure up hazy memories of late nights at watering holes like Gutter, Duck Duck, Bushwick Country Club, Anchored Inn, and Pearl's Social.
"We were especially excited about how the graffiti looks when shot through a macro lens," Bloch told Gothamist. "The layers of color blend together on top of these old crumbling walls. It's really this organic beauty that's often dismissed as vandalism. But by reframing the subject, what emerges is art on par with what is sold in galleries."
Related
Before You Go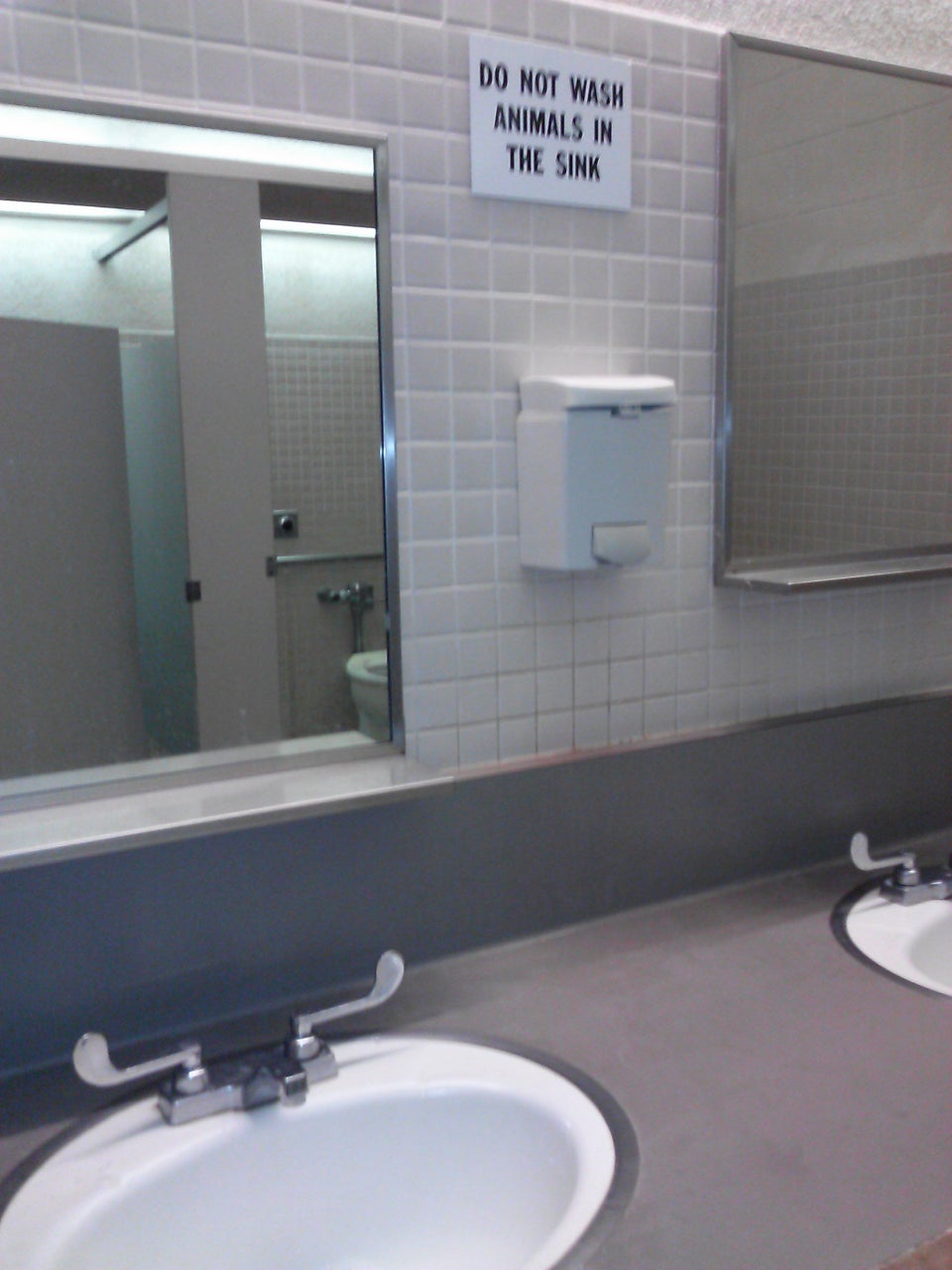 19 Best Bathroom Signs
Popular in the Community