NFL player Brandon Marshall has been far from silent on mental illness. In 2013, he was fined for wearing green shoes on the field as a sign of solidarity for those with mental health conditions. Now he's even going as far as painting his nails green on national television, giving his advocacy the audience it deserves.
Marshall appeared on the "Late Show with Stephen Colbert" on Wednesday, where he not only sported the colorful look, he also had some wise words about the mental health community.
"Where we're at today in [the mental health] community is where the cancer and HIV communities were 20, 25 years ago," the New York Jets wide receiver told Colbert.
He doesn't want the 1.6 percent of American adults who also suffer from BPD to face the same stigma that he felt before making his condition public.
"We need better recognition of new therapeutic treatments scientifically proven to work," he continued. "We need more robust education in schools, the enlightened support of news and entertainment media, and the advocacy of high-profile figures, like myself, willing to step forward."
Take a look at the clip from Marshall's appearance on "The Late Show with Stephen Colbert" above.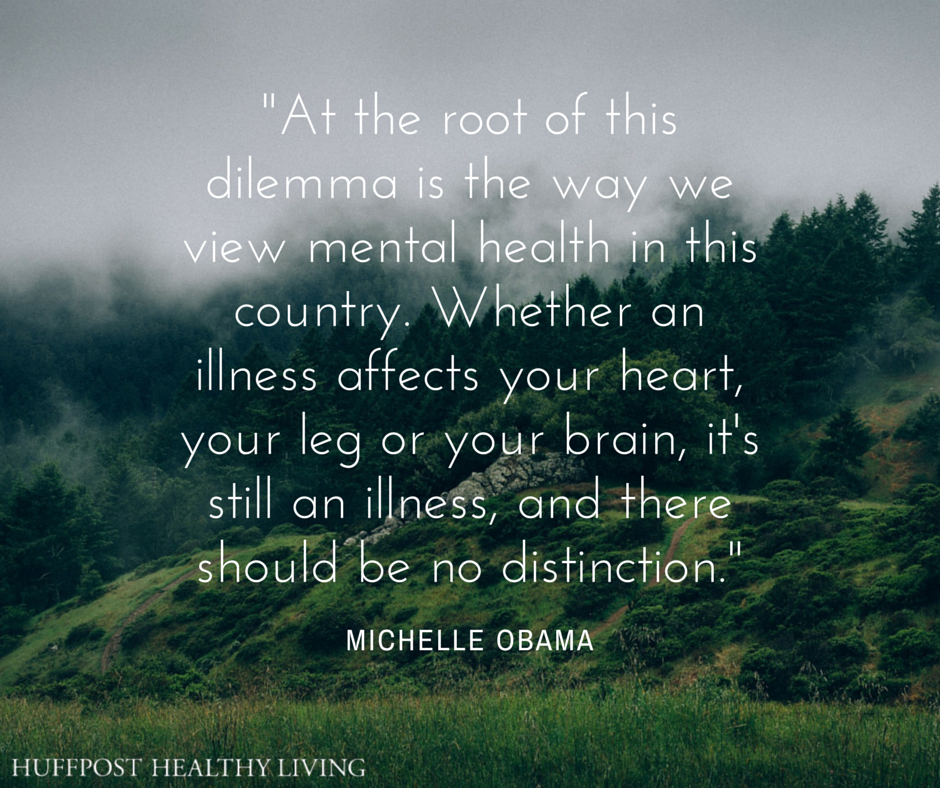 11 Quotes That Perfectly Sum Up The Stigma Surrounding Mental Illness