The New York Jets may not be at the top of the NFL standings this season, but they're certainly leading the charge when it comes to mental health advocacy.
The cleats featured the Project 375 logo and the hashtag #MindOverMatter, which Marshall uses regularly on social media as a way to speak out about mental health.
He hopes the shoes "free our world from the stigma that handcuffs us from helping those suffering," he wrote on Instagram.
"We need to accept that mental illness is a disease — and like any other disease, it needs stronger research, early screening and treatment, especially for young people," Marshall wrote in a Huffington Post piece in 2015. "We need more robust education in schools, the enlightened support of news and entertainment media, and the advocacy of high-profile figures, like myself, willing to step forward."
Props to the NFL star for giving mental health the visibility it deserves. And stylishly, we might add.
Before You Go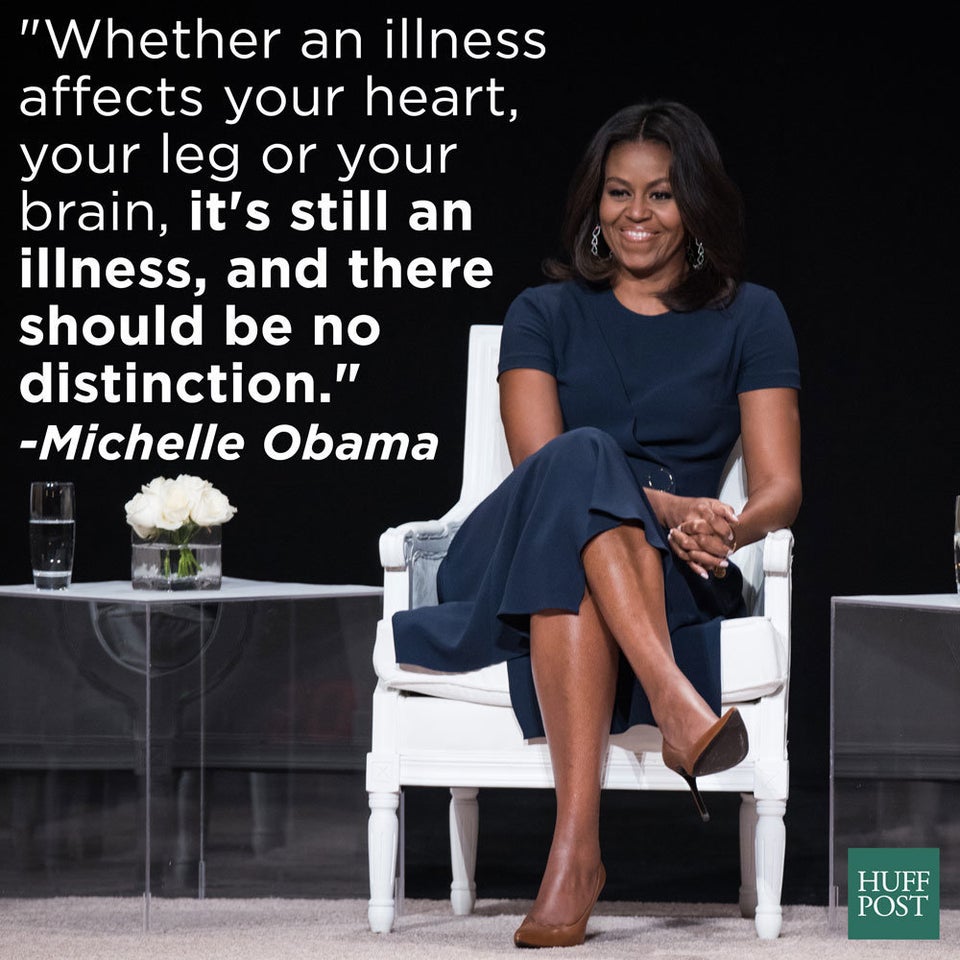 Celebrities On The Importance Of Mental Health