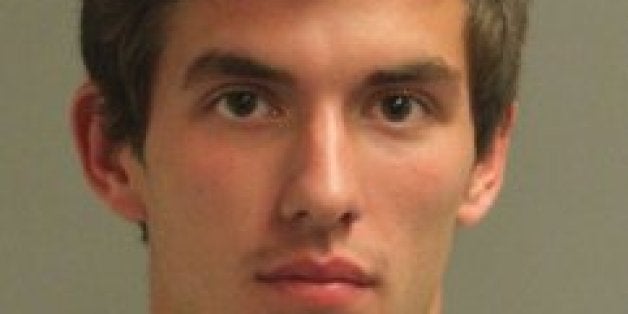 Anne Arundel County police have charged three people with breaking into a U.S. Air Marshals trailer in Hanover and stealing 70 boxes of ammunition.
Police say a K-9 officer from the Special Operations Division was on routine patrol on Hammonds Lane near Robinwood Road in Brooklyn Park at about 1:50 a.m. Sunday when he observed a black Chevy being operated suspiciously. The vehicle struck a curb and eventually parked on Cresswell Road.
Three male subjects sat in the vehicle with its lights off for a few minutes before the K-9 officer and other patrol officers made contact with the driver, later identified as 18-year-old Brandon Michael Shreve of Linthicum. While speaking with the driver, officers saw 70 boxes of law enforcement ammunition in plain view, police said.
Neither Shreve nor the two juvenile passengers in the vehicle could provide a verifiable reason for having the ammunition, police said. After getting consent from Shreve to search the vehicle, officers discovered bolt cutters, flashlights, latex gloves and various auto parts, police said.
Shreve admitted to participating with his juvenile passengers in breaking into a trailer belonging to the U.S. Air Marshals in the 7000 block of New Ridge Road in Hanover, police said. Shreve also admitted to breaking into a Ford Mustang in the 7400 block of New Ridge Road, police said.
All three suspects were charged and processed. A list of charges was not immediately available Sunday morning. ___
(c)2013 The Capital (Annapolis, Md.)
Distributed by MCT Information Services
Related
Popular in the Community