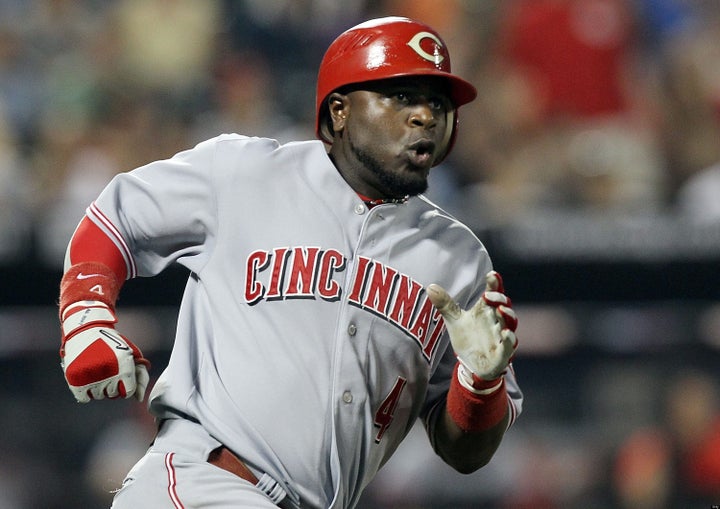 Cincinnati Reds second baseman Brandon Phillips missed Sunday's game against the Chicago Cubs after fouling a ball off his shin. But he was more than ready to play in the three-game series against their division rivals, the St. Louis Cardinals.
"I'd play against these guys with one leg," Phillips told Hal McCoy of the Dayton Daily News. "I hate the Cardinals. All they do is bitch and moan about everything, all of them, they're little bitches, all of 'em."
Cardinals manager Tony La Russa fired back saying, "We win the right way and we lose the right way. We've received a lot of compliments over the years that when we lose we tip our caps and when we win we keep our mouths shut, that's my comment."
The two teams are in a tight pennant race in the N.L Central division. The Reds are currently in first place, but by only one game. St. Louis beat Cincinnati 7-3 on Monday night.
Related
Popular in the Community